TMZ Obtains Paula Deen's 'N-Word' Transcript, Her Lawyers Respond (UPDATED With Full Transcript)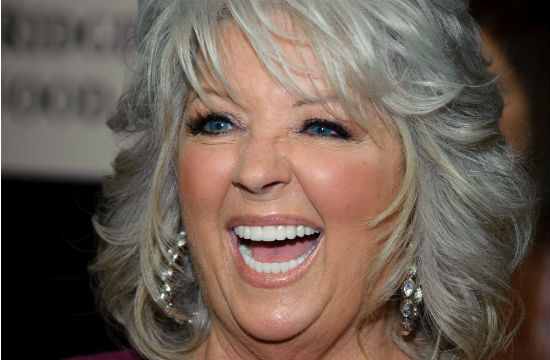 Well, it appears that there is actually a tape of Paula Deen giving a deposition on her pitiful race relations, and TMZ has published a transcript of the part where she admitted to using the "N-Word" like it's no big thang. It turns out that while Deen has used the racial slur, she claims it was never meant to be derogatory. Rather, she'd used it in the context of recalling a bank robbery incident to her husband, as well to repeat things like "a conversation between blacks."
Unfortunately TMZ doesn't provide any context for the other National Enquirer quotes in which Deen praised the waiters at a restaurant dressed like slaves. But they do have this choice non-denial denial, "that's just not a word that we use as time has gone on. Things have changed since the '60s in the south. And my children and my brother object to that word being used in any cruel or mean behavior. As well as I do."
Deen's lawyers released a short statement to TMZ in response: "Ms. Deen does not condone or find the use of racial epithets acceptable. She is looking forward to her day in court." What a pretty little legalese package that is, innit.
Here's the block of quotes in context:
"Lawyer: Have you ever used the N-word yourself?
Paula: Yes, of course.

Lawyer: Okay. In what context?
Paula: Well, it was probably when a black man burst into the bank that I was working at and put a gun to my head.

Sidenote — Paula was held up at gunpoint during a bank robbery in 1986.

Lawyer: Okay. And what did you say?
Paula: Well, I don't remember, but the gun was dancing all around my temple … I didn't — I didn't feel real favorable towards him.

Lawyer: Okay. Well, did you use the N-word to him as he pointed a gun in your head at your face?
Paula: Absolutely not.

Lawyer: Well, then, when did you use it?
Paula: Probably in telling my husband."
UPDATE: Talking Points Memo has the full transcript of the deposition, which you can read below. But we'd like to pull out this excerpt so you may truly appreciate how casually Deen throwing around the n-word, like some sort of racial football:
Billips also asked Deen whether she thought "jokes" containing the N word would be hurtful. Deen said she was unsure.
"That's kind of hard. Most — most jokes are about Jewish people, rednecks, black folks. Most jokes target — I don't know. I didn't make up the jokes, I don't know," said Deen. "They usually target, though, a group. Gays or straights, black, redneck, you know, I just don't know — I just don't know what to say. I can't, myself, determine what offends another person."

Though she said she does not tell "racial" jokes herself, Deen said she was "sure" members of her family have told jokes that contained the N word and that her husband "is constantly telling me jokes." Billips asked whether Deen is "offended at all by those jokes."

"No, because it's my husband," she said.
Transcript of the Testimony of Paula Deen Date: May 17, 2013

RELATED:
Paula Deen Defends Use Of 'N-Word', Wants Black Employees To Dress Like Slaves
9 Other Colossally Stupid Paula Deenisms
[TMZ]
Have a tip we should know? tips@mediaite.com