Remember 2003? Of course you do, it's the year The Lizzy McGuire movie came out. But what you might not remember is that it's also the year Rachael Ray did a racy photoshoot for FHM, née For Him Magazine. Thankfully, we have Instagram users like @OfficialSeanPenn to remind us of important things like this: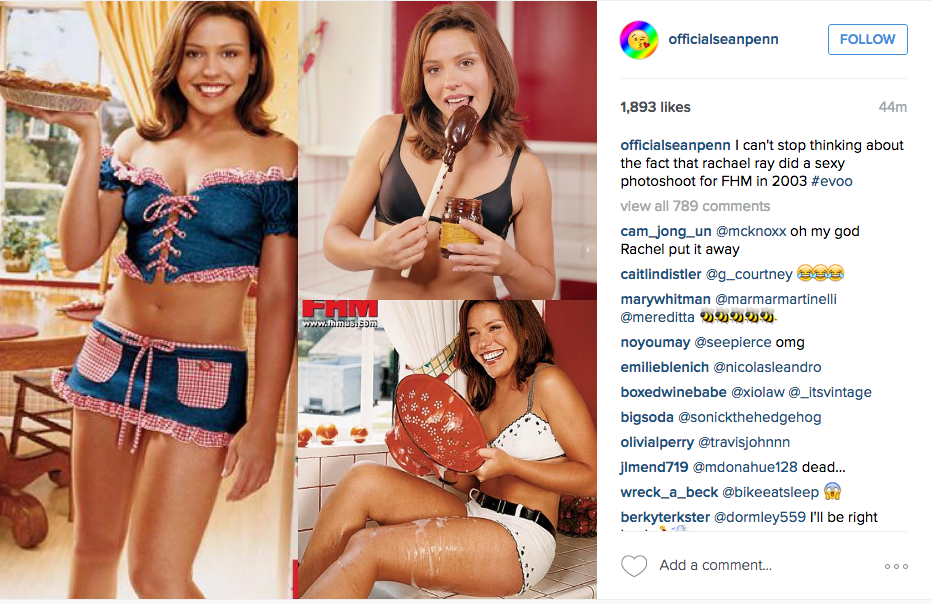 She looks good. Great. If I looked like that I'd probably have done the same thing. Of the shoot, she said in 2009 that she "[doesn't] regret a thing" and that she'd "do it again tomorrow."
Ray added, "I think I was 35 at the time. And I thought about it for a while, and I said, 'You know what? This magazine has as young as 17-, 18-year-olds in hottie bikinis, and these are all actresses, models, pin-up girls. I don't belong to any even remote club of theirs. And I thought, 'If I'm gutsy enough to do this, this is a good thing for everybody. This is the everywoman, here she is,"
You GO girl. Cue more 'Becky With the Good Hair' confusion.
Related:
Things we Learned Searching for Nude Chefs on the Internet
Have a tip we should know? tips@mediaite.com