Rachael Ray's SXSW Party Line-up Includes Cee Lo Green, Blondie, Green Day's Side Project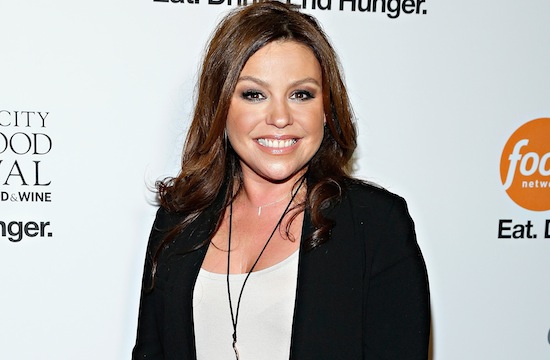 "Food Network in Concert" might have John Mayer on the bill, but we're pretty sure Rachael Ray holds the title of Food Network's Reigning Queen Music Snob. (It doesn't hurt that her lawyer/amateur mixologist husband is in a garage band.) This year, she'll be hosting her seventh annual Feedback party at SXSW, which will feature fourteen acts across three stages on March 15th at Stubb's BBQ.
Along with Cee Lo, Blondie, and Green Day's side project Foxboro Hot Tubs, the other acts performing include: Yelawolf, Cody Chestnutt, Allen Stone, Har Mar Superstar, Spanish Gold, the Wild Feathers, the Last Internationale, Bad Suns, Jamestown Revival, and Rachael's husband's band — the customary show-opener — Bob Schneider and the Cringe.
According to Billboard:
"It's going to be a huge year," Ray — who last year hosted Macklemore & Ryan Lewis, Kenny Loggins, Eagles of Death Metal, ZZ Ward and others — tells Billboard. "Every year I say there's now way we can top this, and every year we're like, 'Omigod! Wow! Really?!' This combines all the things I love; we offer free food, drinks and non-stop entertainment. I enjoy going to a party like that, and I like curating it, quite frankly. My husband and I like every type of music and we listen to every type of music in our home, and I like throwing a party that celebrates that."
The menu for the public party involves Whiskey Chicken Drummer, 7-Hour Smoked Brisket Sliders, Grilled Eggplant and Tomato Sliders with Spicy Tahini and a cracked Dijon mustard frankfurter with Kimchi Chow Chow relish. Excuse us while we lament over how this never works for Googamooga/Brooklyn.
Have a tip we should know? tips@mediaite.com