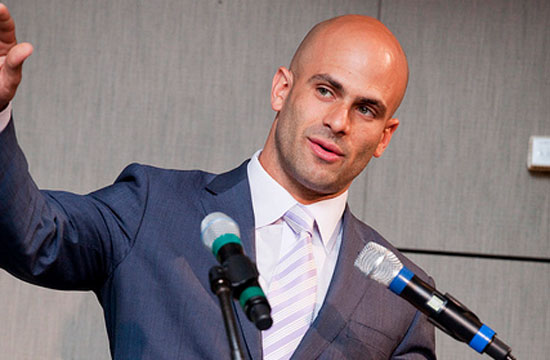 Sam Kass, White House personal chef and modern-day Thomas Jefferson (without the slaves), took the GOP to task yesterday for cutting roughly $40 billion from the Supplemental Nutrition Assistance Program (SNAP), which, if passed, would essentially gut the food stamp program over the next ten years.
While his boss (some Barack Obama president dude) has stated that he would veto any bill that would made such drastic cuts to the program, Kass still excoriated the House Republicans who pushed the bill through the lower chamber (the Democrat-controlled Senate passed a budget with less severe cuts.)
"The very future of this country is at stake," he said at a Department of Education event on food security, according to Obama Foodorama. "There has got to be better places to save some money."
He goes on:
"That we would try to cut a program that is just keeping people afloat, just making sure their basic needs are being met to the tune of $40 billion–that is simply unconscionable in this great nation," Kass said.

"We know that we can do better. We have to do better."
Kass joins Tom Colicchio and a bevy of other chefs demanding that SNAP be kept in some sort of living condition, considering that it currently helps feed over 47 million Americans — 47% of them being children under 18.
RELATED:
After House Cuts SNAP Benefits, Tom Colicchio Blasts GOP as 'Pro-Hunger'
What Is Mario Batali Eating On His Food Stamp Budget?
With 47.1 Million Americans On Food Stamps, Usage Skyrockets To Highest Levels In US History
Have a tip we should know? tips@mediaite.com