Lady Powerhouse BFFs Kate Krader And Dana Cowin Taste-Test Shake Shack Hand-Cut Fries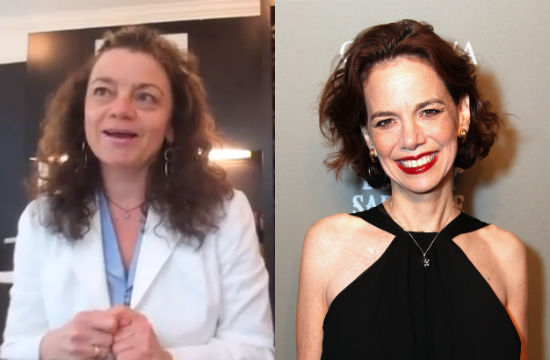 Last week, Grub Street's "New York Diet" gave us a glimpse into the ladychef BFF-ship of our dreams: Elizabeth Falkner and Gabrielle Hamilton. As we yearned quietly for such a magical friend pairing of our very own, this week, the food news world was ROCKED by Shake Shack's introduction of hand-cut french fries at its Upper East Side location. (We know what you're thinking, and no, this is not a story about how hand-cut french fries are our new best friend.) The tragically flavorless, crinkle-cut fries of yesterday are on the way out. Citizens rejoice, etc.
Natch, Food & Wine's restaurant editor Kate Krader was among the first to try the new french fries (#perks). She wrote about the transformative experience for her own "New York Diet" piece, and guess who she casually brought along with her to taste them? F&W editor-in-chief Dana Cowin, duh. Wrote Kate:
"I got to taste the new Shake Shack fries with Dana [Cowin, Food & Wine's editor-in-chief] — Danny Meyer was there and let us do a side-by-side tasting with the old ones. The tasting was with cheese sauce and ketchup, and, in general, I'm not super snobby on fries, but I was 100 percent into the hand-cut fries. I couldn't even look at the crinkle-cut fries anymore.

I got their chocolate–peanut butter concrete, too, which has chocolate toffee and sprinkles. So much texture, so delicious."
Just a couple of strong, powerful female food writers. Hanging out with Danny Meyer. Munching on fries old and new. Sipping concretes. NBD.
You can read all of Kate's "New York Diet" here.
RELATED:
Elizabeth Falkner & Gabrielle Hamilton Hang Out In Real Life Like The Besties They Are In Our Dreams
Stacy London's Adorably Neurotic Dinosaur Paleo Diet
5 Booziest Moments From John Legend's Wife/Model Chrissy Teigen's Food Diary
Have a tip we should know? tips@mediaite.com