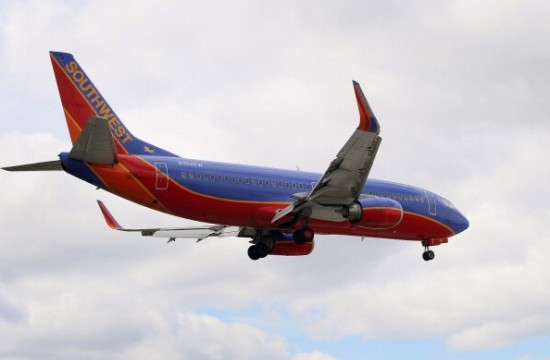 Call it the biggest reverse bar tab in the sky: after a class action lawsuit, a court recently ordered Southwest Airlines to redeem 5.8 million free drink vouchers that they'd handed out to their customers, then tried to cancel. Each voucher is worth $5, so after math-ing the numbers, that's $29 million worth of free airplane alcohol.
The drink vouchers originally made their way into flyers' hands through Southwest's "Business Select" program, which allowed passengers to pay an extra premium in exchange for perks like early boarding, skipping security, and a free drink voucher, which originally was not printed with an expiration date. Since business select flyers are usually high-powered individuals, two outcomes were inevitable from this program: first, that these passengers would hoard their drink vouchers in order to get plastered on the Soul Plane, and second, that some of these passengers would be lawyers.
When Southwest suddenly announced in 2010 that they would only honor vouchers handed out on the day of the flight, rendering all previous vouchers useless, attorney Adam Levitt filed a lawsuit against the aviation Carrie Nation, arguing that it was a breach of contract. Two years later, a judge ruled in his favor, according to the Chicago Tribune (printed at Business Insider):
The settlement, approved this week by a federal-court judge in Chicago, entitles eligible fliers, even if they no longer possess the original paper vouchers, to new drink vouchers for each one they say they earned but didn't redeem. Those vouchers will be good for one year.
Awesome! That's one year of plane parties! Woop woop, let's shotgun a mini-bottle of alcohol.
[The Chicago Tribune via Business Insider]
Have a tip we should know? tips@mediaite.com