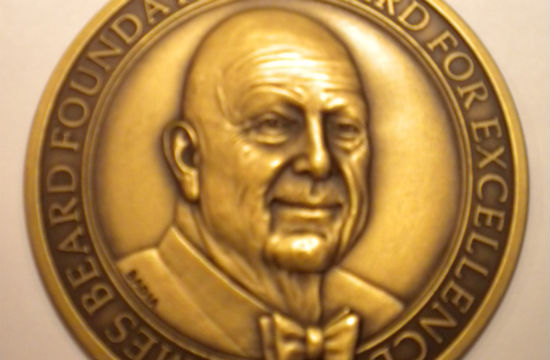 If you've ever really wondered who this James Beard fellow is, you better donate to the Kickstarter real fast.
The James Beard documentary, America's First Foodie, has been in production for a while, Eater reports; but the film needs that extra push of financing to complete the film. Everyone from Jacques Pepin to Dana Cowin has a cameo in the film, sharing their regards for James Beard in the film, but we're even more intrigued by the premise of the format of the documentary. From the Kickstarter page:
The film follows two Portland chefs, Cathy Whims and Naomi Pomeroy, as they make their way to the 2014 James Beard Foundation Awards in New York City while simultaneously exploring the incredible life of Beard himself. The film will explore the big themes of Beard's life as well as the food world itself through menu-like chapters. These will include his relationship with his mother (the true first foodie), his love of the market, his brave choice to be openly gay at a time when it was dangerous to do so and his devotion to flavor and friends.
America's First Foodie: The Incredible Life of James Beard from Beth Federici-Documentary on Vimeo.
Even Ted Allen is begging you to fund the documentary.
So far, the Kickstarter has raised a little more than $5,000 of its $27,000 goal with just a month to go.
[Eater, Kickstarter, America's First Foodie]
RELATED: Here Are Celebrity Chef Stamps, Courtesy of the United States Postal Service
James Beard Awards Relocates to Chicago in 2015
Humans of the James Beard Awards: Random Moments from the Yellow Carpet
Have a tip we should know? tips@mediaite.com