The Wonderful Absurdity That is the New York Times Food Section's Gift Guide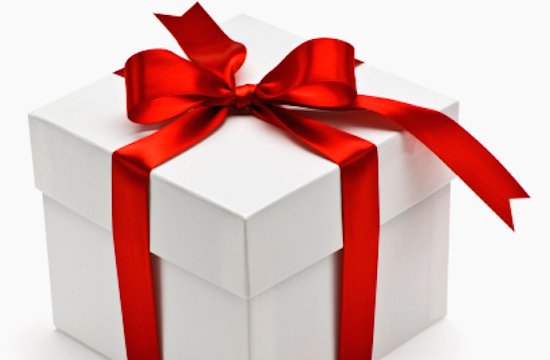 It's that time of year, when the whole world puts out a gift guide. That includes the New York Times' food section, putting out their 2014 foodie gift guide. We broke down the numbers of the picks, and found ourselves just a wee bit surprised how much we wanted some of those items. (Well, that is if we were rich enough to afford a 24-karat gold whisk necklace.)
Still, it's like the editors of the food section are peering into our souls a bit — yes, we want all the magnums of wine, and food-like purses. But how much does this sh*t really cost?
Total cost of the full New York Times food gift guide: $3,426.22*
Average price of each gift: $118.14
Least expensive item: fruit lollipop, $2.50 each
Most expensive item: Handmade knifes, $650
Gifts we most want: This macaron purse (OMG), the magnum of Barolo (who loves us this much and knows just how much we love wine?), the precision coffee maker (caffeine all day every day)
Gifts that are too 1 percent for their own good: This truffle shaver (rich people be eating truffles at home), the whisk necklace (24-karat gold? Let's just string a cheapo whisk to a chain necklaces we have hanging around somewhere), the crepe shop kit for kids (rich kids be pretending to make pretend crepes in their pretend kitchens)
There you have it, kids. Maybe just buy your friends a lollipop or something.
*Excludes one gift in gift guide without a price; taken at lowest possible cost
Have a tip we should know? tips@mediaite.com