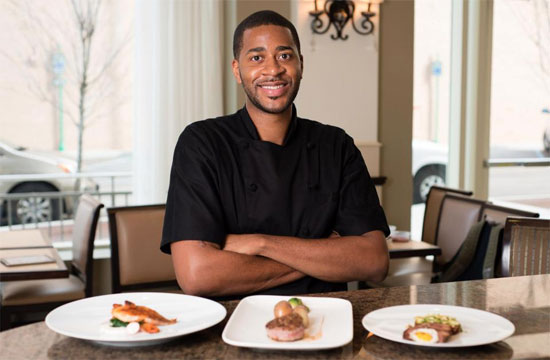 It's widely acknowledged that we've reached a point where the death of reality TV stars receive just as much microscopic attention as, say, the NSA gets. (Society! Whassa matta witcha.) But we're getting the ambiguously moral feels about TMZ releasing a 911 call from a woman who found Josh Marks, the Masterchef runner-up who committed suicide after learning he had been diagnosed with schizophrenia.
The woman who calls for help says ANOTHER woman had just rang her doorbell and informed her that she had just discovered a dead body, but she was too afraid to call police.

But the caller, with nerves of steel, calmly explains the situation to the 911 dispatcher — who sends responders to the scene.
Yes, yes, we're The People Who Obsess Over Celebrity Chefs, but when we feel uncomfortable with knowing all this — when we're asking why TMZ found it necessary to dig that deeply into Marks's case and emerge from a hole with this call — there's something deeply disturbing with the direction food media culture's headed in. Does it serve any larger purpose for TMZ's readers to know the exact, inconsequential steps it took for someone to find a body of a cooking show contestant? Why are we even asking about whether TMZ serves a larger purpose, when we're gleefully skimming off their Guy Fieri kick-fight videos?
Like we said: ambiguously moral feels.
[TMZ]
RELATED:
MasterChef Finalist Josh Marks Found Dead in Apparent Suicide
Josh Marks Couldn't Be Treated Because No One Would Accept His Insurance, Family Says
WATCH: Josh Marks Admits To Having Bipolar Disorder, Source Blames Violent Arrest On Manic Episode
Have a tip we should know? [email protected]