Betting on Top Chef Duels, Episode 2: Shirley Chung Versus Brooke Williamson (Updated with Winner)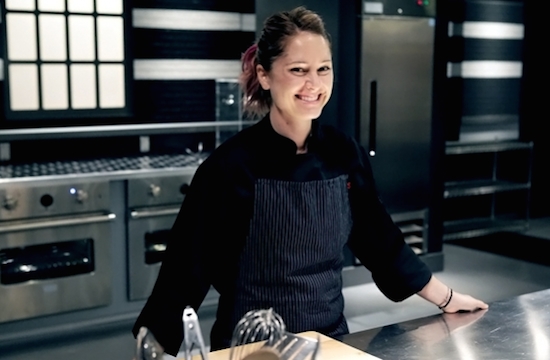 Because there's never enough Top Chef, so says Bravo, we are now privy to the newest of the franchise spin-offs: Top Chef Duels. Let's get the cockfight going and see who wins these battle of the brawn — er, culinary challenges — of the season.
Episode 2: Shirley Chung Versus Brook Williamson
From Bravo:
Both finalists in their respective seasons, Los Angeles Chef Brooke Williamson and Las Vegas Restaurant Consultant Shirley Chung were mere inches from victory, but the title slipped through their fingers. Now is their time for redemption. First, Shirley challenges Brooke to a "weird shellfish" showdown and then Brooke attacks Shirley's Achilles heel and asks her to make a vegan dessert. For the Duel that determines who goes on to the finale, the Chefs must step under the big top making dishes based on the circus to impress the judges and special guest P!nk. Neither Chef wants to go home empty handed again.
Editor's note: PINK?!(Or however you spell her name?) We're already dying. We like that it's two lady chefs, and then sure why not, throw a random female pop singer into the mix.
Accolades Between the Chefs: Lots of work experience at fancy restaurants, one Court of Master Sommeliers designation (Williamson), and one James Beard nomination (Chung). Williamson basically made California dining with Zax and Hudson House, and Chung excelled in her Las Vegas restaurant, China Poblano by Jose Andres (nominated for a James Beard award in 2011). Williamson is also doing that MTV House of Food show, and Chung is about to open her first restaurant.
Number of Predicted Meltdowns Between the Two Competitors: None — do you hear that shittalk?
Will This Make for Good TV: We're biased because lady chefs, but yes.
Who Would Win in an Actual Food Fight: Williamson has some fiery edge in her eyes, we think.
Who Will Win: Williamson does hit Chung hard with a dessert challenge, which is out of her wheelhouse. And vegan, too! Our gut is telling us Chung, though. Having won eight challenges during season 11 proves Chung works best under pressure, even if she didn't make it to the final show.
Share with us who you think will win this episode — or who would win in an actual food fight.

*Update: We are two for two now! Go Shirley.
[Bravo]
RELATED: "Betting on Top Chef Duels, Episode 1: Richard Blais Versus Marcel Vigneron (Updated with Winner)
Image via Bravo
Have a tip we should know? tips@mediaite.com