Tyler Florence Turned Down Applebee's Five Times Before They Offered Him $3 Million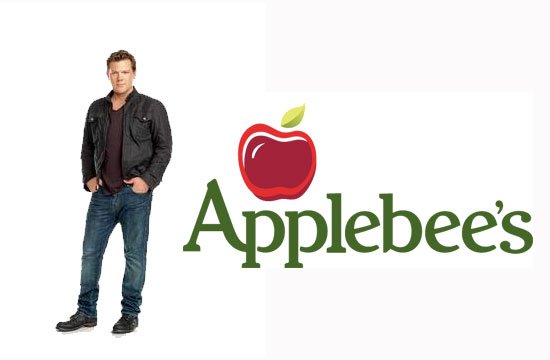 In an interview with Food Republic, somewhere in between waxing rhapsodically about wine and bragging about how awesome California is, Tyler Florence discussed the biggest black spot on his otherwise-successful career: that one time where he accepted $3 million to design health-conscious choices for a corporate salt mine, a.k.a. Applebee's.
Or, as Florence re-contextualized it: "Applebee's paid me a lot of money, dude – they paid me $3 million for 10 recipes and 10 days of my life."
It wasn't a quick sell, he added. "It wasn't so much that it is hard to turn down, because we did turn it down five times." What sold him, however, was the opportunity to get a chain to start serving fresh, organic food, bringing healthy eating to a broader range of Americana: "It's the largest restaurant corporation in the world and we completely changed their pipeline and got them to think about fresh ingredients."
And dudes, the Tyler Florence/Applebee's partnership would have forever altered the way that Americans eat and think about food if you weren't so meeeeeaannnn to him. "It wasn't my intention to sell out and say that I like chicken fingers," he said, and for some reason we think he actually meant it. (Sass-o-meter: broken.) "We had a three-year contract and I didn't want to do it anymore when it was done because we got such negative press about it."
So now it's back to winemaking, cookbook writing, and normal bees for Tyler Florence.
[Food Republic h/t Eater]
Have a tip we should know? tips@mediaite.com