WATCH: David Chang Consulted on Baseball, Because Chefs Can Do Whatever They Want Now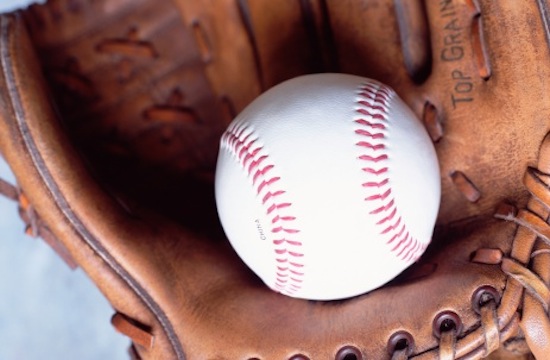 We admit, we find it sort of hilarious to see a chef like David Chang on Sports Illustrated. Not that chefs shouldn't be allowed to talk about things like baseball, but it strikes us as hilarious that Chang is basically being consulted as an expert for fantasy baseball drafts. The secret life of chefs!
We won't pretend that we even understand anything that Chang talks about in this Sports Illustrated video (baseball's not our sport), but we did enjoy the second of the videos, in which Chang talks about Momofuku a bit more. Asks the female interviewer (who we can't stand, but more on that in a second), "Are you aiming to feed everyone in the world?" Chang's response:
"I want to do it to a point where everyone at Momofuku is creatively happy and financially happy, and that we can pass that on to the customer, … We're going to grow; the new challenge for us is how do you keep really good and really consistent as you grow. It's really difficult; sometimes we struggle, but we'll figure it out."
Chang then compares himself to a general manager of a baseball team, and also mentions expanding from Toronto to Australia — let the rumormongering begin!
And why we hate this interviewer? When talking about which athletes they would want to feed, the interviewer chimes in that "you want the big guy," who's going to eat a lot. And then: "You don't want a gymnast, or a figure skater who's going to take two bites and call it a meal." Because that's not stereotypical AT ALL.
Nevertheless, good luck with your fantasy team, Chang.
[Sports Illustrated, Sports Illustrated]
RELATED:
Breakfast Links: David Choe Does Impossible, Brings Eddie Huang and David Chang Together
David Chang Writes Sweet Ode to Bologna, Declares It The New Hot Thing
David Chang: Puffy Coats Nearly Ruined Canada's Momofuku Empire
Have a tip we should know? tips@mediaite.com