World's 50 Best Restaurants Organizer Defends Rankings: 'This Is Not Champagne Buying A Vote'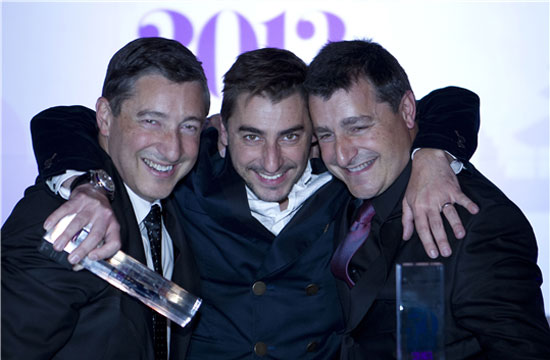 In the face of increasing backlash over the concept of restaurant rankings (see Giles Coren's takedown of the vaunted World's 50 Best Restaurants in particular), William Drew, editor of Restaurant Magazine, argued that the criteria used to rank said 50 restaurants were sound and valid — namely because there are no criteria. Huh, anarchist rankings? He explained to the French website Atabula:
"There are no criteria. 936 jurors must report their seven best experiences in a restaurant," he notes. "There is no predetermined list, or schedule, or predetermined options. This can be a bistro, a Michelin-starred restaurant, whatever the price of the menu or style. What matters is the impression felt. Of course this is subjective, but to appreciate a kitchen, it is always subjective.
"Of course, there are lobbies, pressure marketing, press officers," he added, "but even when we are invited to a restaurant as journalists and drizzled with champagne, we are still able to discern the best. This is not some champagne buying a vote."
Yes, of course, because every year, journalists, chefs, restaurateurs, and food lovers look into their dusty bank accounts, think that they'd fancy a trip to Tokyo/Spain/Denmark/France/Expensive Hooker Island, jet there on the back of Richard Branson, eat multiple tasting menus at the restaurants that everyone else thinks are the best, and then, come awards season, rack their brains over which experience was The World's Best. We're impressed that there are so many journalists who are craven enough to claim that they can afford that at all.
[Atabula]
Have a tip we should know? tips@mediaite.com