Navy SEAL Chief Eddie Gallagher Acquitted of Premeditated Murder in Killing of Iraqi Prisoner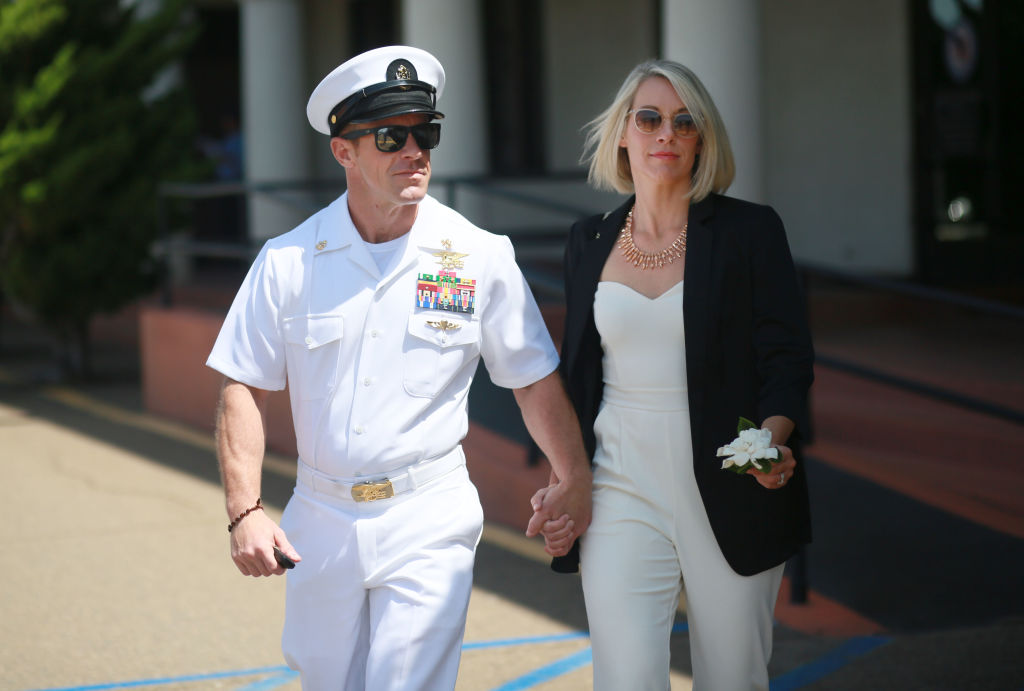 Navy SEAL Chief Eddie Gallagher was found not guilty in the first-degree murder of an Iraqi prisoner of war as well as five other criminal counts by a court martial. He was convicted on a lesser charge of posing with the dead body, however.
Gallagher's trial included a dramatic, witness stand confession by a Navy SEAL medic in Gallagher's unit who said he was responsible for the death of the prisoner of war, via suffocation, moments before Gallagher stabbed the Iraqi several times in the chest. In previous interviews, the medic had never mentioned this to prosecutors investigating the death — he may now face perjury charges.
According to CNN, among the other five charges against Gallagher were accusations that he wantonly shot at two unarmed Iraqi civilians, including a teenage girl. After these alleged incidents, seven other members of his SEAL unit went to the authorities to testify against Gallagher, who they portrayed as an out-of-control, vindictive leader. Prosecutors also charged Gallagher with retaliating against his fellow special operators for their testimony as well as obstruction of justice.
The Navy SEAL's court martial gained widespread attention in the news after it became a cause célèbre among some on the right. Notably, Fox News contributor Pete Hegseth — who acts as an unofficial military adviser to President Donald Trump — was outed for advocating for Gallagher's pardon on air back in May, while he was also secretly advising the president to take that action.
Gallagher's lone conviction carries with it a maximum sentence of four months, but he has already served more than 200 days in pre-trial confinement.
Photo by Sandy Huffaker/Getty Images.
Have a tip we should know? tips@mediaite.com