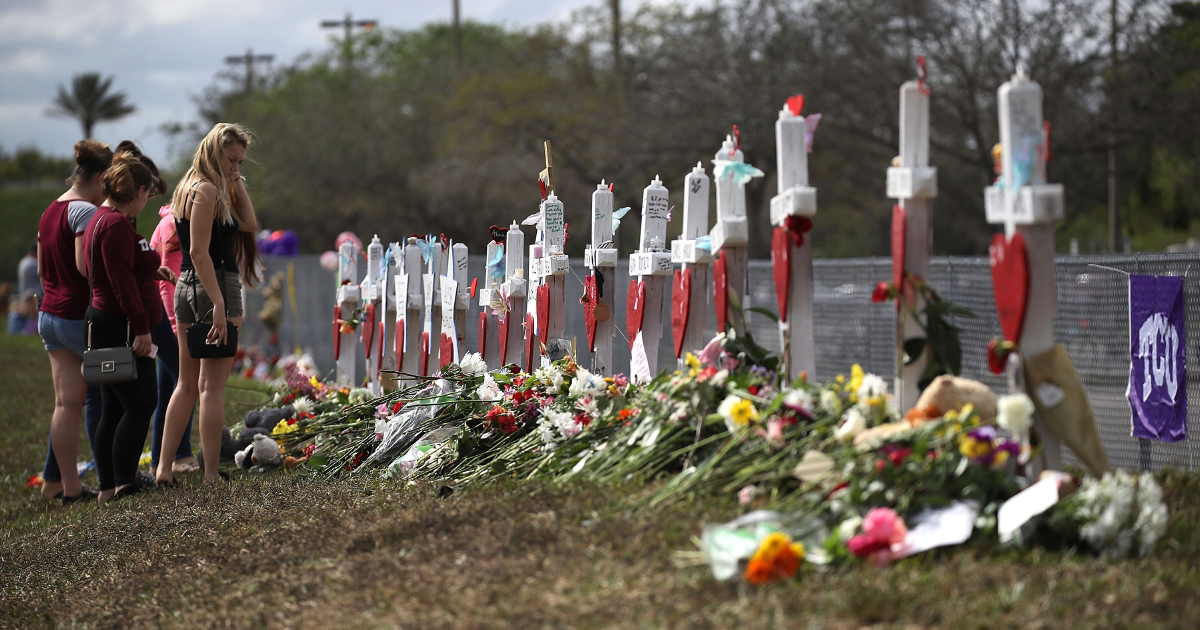 The death toll of the Parkland massacre is still rising, as police confirmed on Sunday reports that a second Parkland shooting survivor has committed suicide, just one week after 19-year-old Stoneman graduate and shooting survivor Sydney Aiello killer herself.
Police did not release the name or age of the second victim, but that they are a juvenile currently enrolled as a student at Marjory Stoneman Douglas High.
Aiello, who had already graduated, died of a self-inflicted gunshot wound. There are no details on the second victim, who was a minor, except for the confirmation that it was "an apparent suicide" and that police are still investigating.
Aiello was friends with Meadow Pollack, who was killed in the shooting. Pollack's father tweeted on Sunday about both suicides.
Two MSD survivors took their own lives this week.

This isn't political, these are OUR KIDS! Our most precious commodities.

Students, please seek help. I don't want any parent to feel how I feel. You're loved.

Suicide Prevention Hotline:800-273-8255 https://t.co/0j1zu0xJ75

— Andrew Pollack (@AndrewPollackFL) March 24, 2019
If you or someone you know is struggling or in crisis, you are not alone. There is help. It's not just something that people say. The weight that you carry, however heavy, can be lessened. Reach out, find out, and if you can, help out.
National Suicide Prevention Hotline: 1-800-273-8255
Veterans Crisis Line: 1-800-273-8255
Or visit www.bethe1to.com and learn how to help those in crisis.
[Featured photo by Joe Raedle/Getty Images]
—
Have a tip we should know? [email protected]