Texas AG Kept 'Blacklist' Of Journalists, Reveals Whistleblower at Impeachment Trial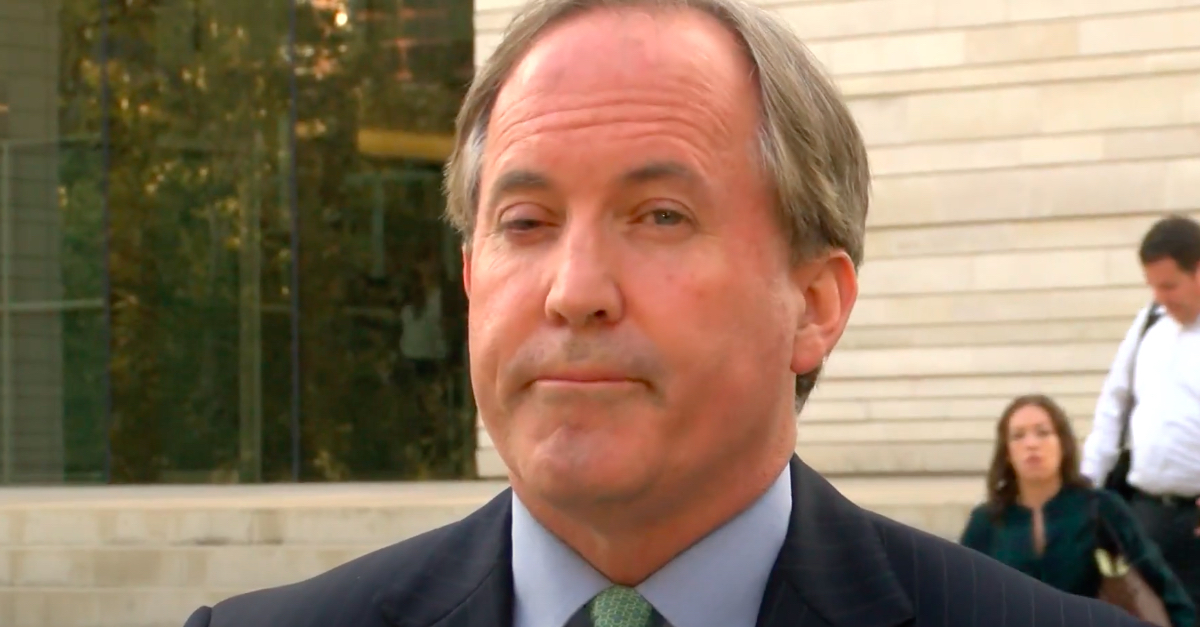 During the impeachment trial of Texas Attorney General Ken Paxton (R) on Friday, one of the whistleblowers, a former aide to Paxton, revealed that the AG's office kept a "blacklist" of reporters whom the office "handled differently."
Ryan Vassar, the former deputy attorney general for legal counsel, testified before the Texas Senate and made the startling revelation under oath.
"It's my understanding at the office that there was a list of certain reporters that were handled differently than other reporters," Vassar said, according to local media, which added:
The purported "blacklist" was brought up when Paxton attorney Mitch Little was reviewing text messages sent between Vassar and other top staffers in 2020, when the staffers began to resign or get fired after raising concerns about Paxton.

Lauren McGaughy, a reporter for the Dallas Morning News, was referenced in the texts when someone in the group suggested she was on the "blacklist." McGaughy has reported extensively on the turmoil and turnover within the Office of Attorney General.
NBC News reported Jane C. Timm called the revelation "eye-popping" as it further illustrated the dubious environment within the AG's office.
Vassar was the third former Paxton aide to testify at the trial. He and other colleagues from his office reported in 2020 to the FBI that Paxton was allegedly abusing his office by using his authority to benefit a high-powered donor named Nate Paul.
The GOP-controlled Texas House voted in May to impeach Paxton on twenty counts related to corruption. A two-thirds majority of the state Senate is required to convict Paxton and remove him from office.
Have a tip we should know? tips@mediaite.com
Alex Griffing - Senior Editor