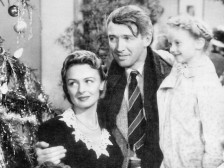 Here is a nice Christmas Eve (day!) story that has zero to do with the contentious health care debate, the economy, people being held hostage in post offices, or ordering coffee after being stabbed by a steak knife. This story is just plain nice: Detective Sergeant Mike Kosowski, a 9/11 first responder defeated a four-time World Series of Poker bracelet winner to win $1 million. Get the tissues out folks. It gets better.
On the morning of September 11, 2001, Fran Kosowski heard these words over the telephone from her NYPD husband — "I'm OK, we're going in." A short time later, walking in the door after picking up their children from school, she saw one of the World Trade Center buildings collapse. Trying to keep it together, she gave an instinctive answer when the kids asked, "Where's Daddy?"

"Probably helping people," she said.

Mike came home to his family in Staten Island on September 11 covered head-to-toe in soot. Fran says the whites of his eyes were bloody.

"He said, 'I'm taking a shower and going back,'" Fran recalled. "And I said, 'Oh no you're not.' He had something to eat and I think he slept a little bit, but he went back.

"For days, with smoke coming out of the World Trade Center, he would say, 'Why aren't I dead?' We had to figure out how to handle this. I think of [survival] as God's way of saying you still have something to do. Little by little we started to work through it."

Because Mike was thrown 10 feet by an explosion while trying to evacuate people from the World Financial Center, he herniated three discs in his neck and two in his back. He calls the highlight of the day finding out he didn't lose any men in his charge. In addition to the chronic pain in his legs, he developed asthma from spending so much time at the Ground Zero rescue effort in the ensuing months. After 21 years on the force and the Medal of Valor for his actions that day, he retired in 2004.
And then five years later he entered a poker competition, based on a dream (literally) and then he won a million dollars, which he is going to use to help people. I told you it was nice. You can read the whole thing here.
[h/t @SherKro]
Have a tip we should know? tips@mediaite.com