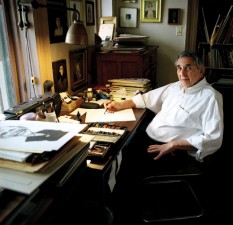 Brilliant illustrator David Levine has passed away at the age of 83. Most famous for his many illustrations of writers for The New York Review of Books, Levine was also part of the school of '60s illustrators who skewered LBJ, Nixon and others with wit and style. The New York Review of Books has a wonderful gallery of Levine's work here. And you can see a quick take on a handful of his greatest illustrations (LBJ, Nixon, Kissinger…) here.
Levine's definitive book of collected work, American Presidents, is available in paperback from Amazon and others.
Below, we've collected seven of his most iconic images.
Update: In an email to Mediaite, New Yorker illustration editor Christine Curry pays her respects to her late talented colleague:
It was a great pleasure and a privilege working with David Levine. Mr. Levine created over 100 illustrations for the New Yorker between the years of 1993 and 2006. He conjured up portraits that captured a great range of subjects, impeccably describing their psyche as well as their physical selves.

Drawn with graphite, with delicate washes, emitting subtle layers of light, these paintings emerged from the paper they were created upon. Each portrait was absolutely unique to its subject, from Don Rickles's tongue, to Bush Jr.'s toothy grin, from Cheney's icy stare to Jackie Robinson's radiant smile as he stole home plate once more. David Levine had a wonderfully broad range of intellect as well as being a
gifted draftsman and artist. Receiving a portrait from him at the magazine and then opening the envelope to reveal the contents, brought the same joy as opening a gift.

We are grateful at the New Yorker, for having had the opportunity to have worked with him and for having had his wonderful work grace our pages.
Keith Richards from Rolling Stone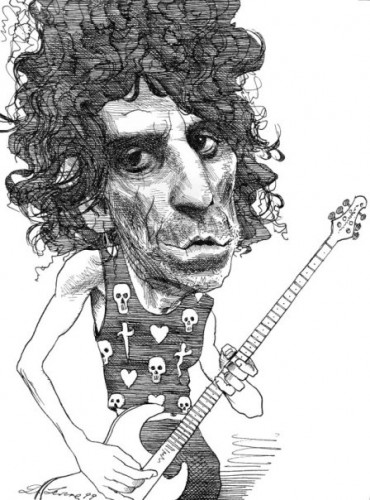 >>>NEXT: Henry Kissinger, Lyndon Johnson and George Washington…
Have a tip we should know? tips@mediaite.com