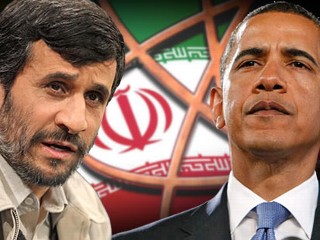 ABCNews.com has a question: "Is the U.S. Preparing to bomb Iran?"
Oh what, you're not going to read that story? It's a great Glenn Beck-like question, and a Drudge Report-esque headline. Now let's see what the answer is.
The answer is 'well..maybe.' ABC News correspondent Jonathan Karl reports on a "little-noticed funding request" from the Pentagon regarding the "Massive Ordnance Penetrator" – an enormous bomb. Here's some background:
Why now? The notification says simply, "The Department has an Urgent Operational Need (UON) for the capability to strike hard and deeply buried targets in high threat environments. The MOP is the weapon of choice to meet the requirements of the UON." It further states that the request is endorsed by Pacific Command (which has responsibility over North Korea) and Central Command (which has responsibility over Iran).
So now we see it may be North Korea or Iran. But more importantly, requesting to expedite funding to make the bomb is a far stretch from "preparing" to bomb the country. Also, the great photo on this post is the "ABC News Photo Illustration" used in the piece.
We've written before about the power of Drudge Report, and much of that can be tied to the strength of the alarming headlines. A quick glance at the site today: "8 YEARS, 800 HEROES KILLED" and "NASA to bomb the Moon on Friday…"
This story from Karl could turn out to be true, and at the very least, there could be a lot more to the story. But for now, it's an interesting find – and a great headline.
Have a tip we should know? tips@mediaite.com