After Backlash, Fmr. Trump Admin. DOJ Spox Reveals She Will Be a Political Analyst for CNN Instead of Editor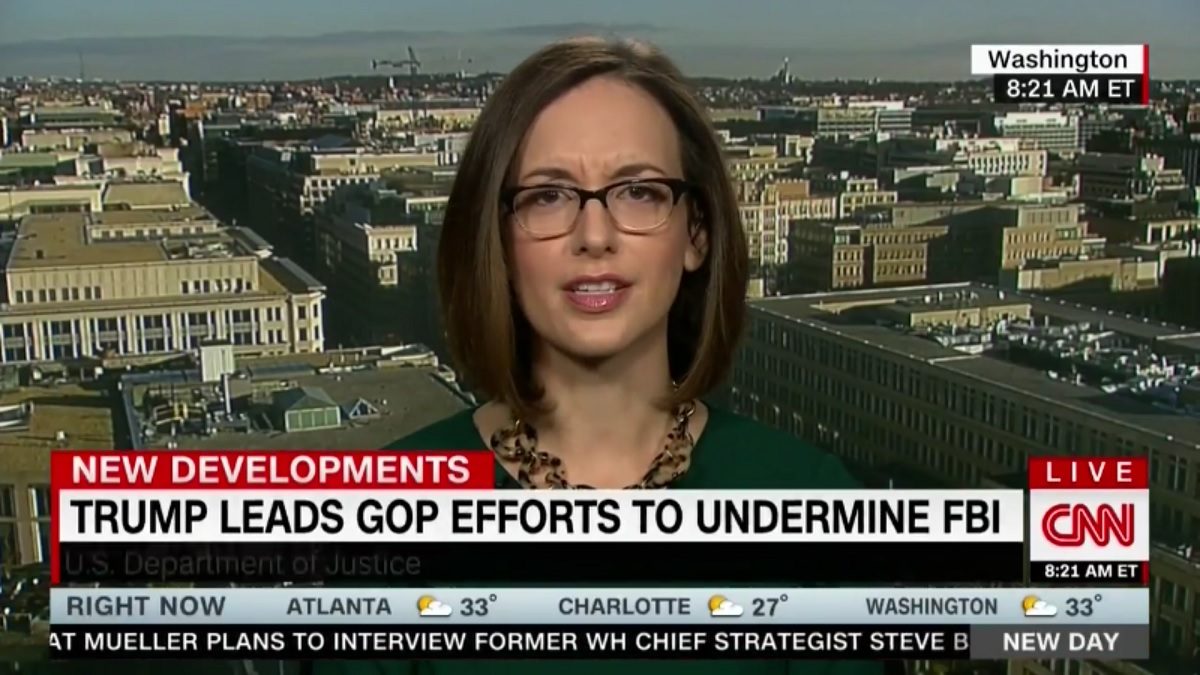 On Friday, Sarah Isgur Flores, the former top spokesperson for the U.S. Department of Justice under Attorney General Jeff Sessions, revealed she will not be a political editor for CNN and will instead be a political analyst.
She will start her new role next month:
It's been a great vacation but I am back on twitter! And news: I will go to CNN as a Political Analyst instead. Will start next month on air and on line. See y'all soon!

— Sarah Isgur (@whignewtons) March 8, 2019
CNN spox on Sarah Isgur's change in role to political analyst: "We can confirm that when Sarah came to us and proposed her role be adjusted to a political analyst instead, we agreed and we look forward to her starting in that role."

— Oliver Darcy (@oliverdarcy) March 8, 2019

CNN faced major backlash from people after Politico reported Isgur she was going to be a political editor, where she would coordinate political coverage for the 2020 election. Critics say her hiring was a poor move because she lacked experience in journalism.
The Daily Beast then reported CNN had assured Democrats she would "have no editorial decision-making control over the network's coverage of the 2020 elections" as her job as a political editor. The assurance came after the network said she would also not participate in the Democratic primary debates.
Have a tip we should know? tips@mediaite.com