Al Jazeera Reportedly Refused to Air Interview with French Far-Right Leader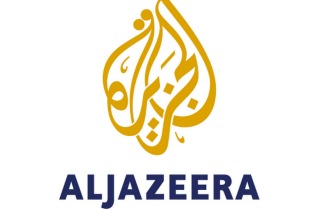 Al Jazeera has come under fire following the terrorist attack on Charlie Hebdo last week, prompting accusations of censorship at the Qatar-owned network.
Last week, just two days after the attack, National Review obtained internal emails purportedly showing Al Jazeera newsroom employees expressing their strong disapproval at the satirical magazine's cartoons and the outpouring of worldwide support.

And now, BuzzFeed has learned that the network refused to air an interview with French far-right leader Marine Le Pen. Al Jazeera was reportedly granted a 15-minute interview Le Pen, who criticized French foreign policy and took some shots at Qatar, which owns the network.
"We have to go into fundamentalist mosques, we have to stop foreign financing of Islamist groups," Le Pen said in the interview. "We have to review our foreign policy and stop rolling out the red carpet for countries we know to be funding fundamentalism; countries like Saudi Arabia and Qatar."
BuzzFeed quotes two sources who said those comments prompted a "chain reaction" within management, which caused the entire interview to be thrown away. One source said the reference to Qatar "had everyone freaking out."
Hani El Konayyesi, Al Jazeera's head of output, reportedly told staff members that Le Pen's quote about Qatar could not be aired, and said the interview could not be aired at all, "unless an official spokesman from Qatar was invited on air to rebut Le Pen."
In addition, the correspondence was done over the phone, rather than email, for fear of more backlash following last week's leaked emails.
Charlie Hebdo's first cover since the terrorist attack, which is due out this week, features the Islamic prophet Muhammed holding a "Je Suis Charlie" sign with a banner above that reads, "tout est pardoné," which is French for, "all is forgiven." And according to the BuzzFeed report, staffers and reporters have already been told that publishing that image is "absolutely out of bounds."
[Image via Al Jazeera]
— —
>>Follow Andrew Desiderio (@forza_desiderio) on Twitter
Have a tip we should know? tips@mediaite.com