Amazon Joins Netflix and Big Four Network Execs in Skipping Television Critics Assoc. Press Tour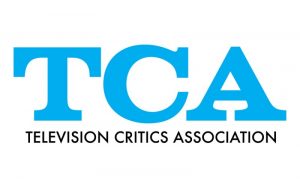 Perhaps in response to the rising costs and return on investment in the process, a number of television networks are essentially skipping the next press tour for the Television Critics Association in January.
According to The Hollywood Reporter, Amazon joins Netflix in completely sitting out the event. Meanwhile, executives from the major broadcast networks — NBC, CBS, ABC and FOX — have all decided not to participate in executive panels this winter. However, it does appear they will resume taking part at this summer's tour.
It was noted in the article that a combination of a low number of cancellations of network series and the grueling treatment one exec dealt with during this past summer's panel could have been the reason why the Big Four decided to skip the panels this time around.
During the summer TCA, [CBS exec Glenn] Geller — making his TCA debut — was roasted about CBS' lack of diversity during a panel in which he confessed the network needed to "do better" as part of a grueling 10-minute-long diversity discussion. Fox brass Walden and Newman fielded questions about the future of The X-Files; ABC's Dungey — also in her debut — opened up about axing Castle and plans for a Star Wars TV series; and Greenblatt and Jennifer Salke were quizzed on Trump. Given the near lack of a breakout broadcast hit and the absence of outright cancellations amid a lower ratings barometer, it's almost no surprise that execs from the Big Four networks would sit out the January tour in an effort to maintain a positive news cycle.
Considering that we are now in the days of a round-the-clock news cycle and relentless social media, it is not longer seen as necessary to go to these events in order to generate needed press.
The winter press tour will be held in California January 5th thru 18th.
[image via TCA]
–
Follow Justin Baragona on Twitter: @justinbaragona
Have a tip we should know? tips@mediaite.com