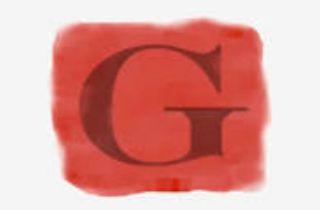 Gawker.com entered the last hours of its life on Monday, so naturally, the gossip site's top writers and staff have been turning out pieces looking back at their accomplishments, fond memories, and their thoughts on what they stood for.
While the media empire's assets were bought out by Univision, the Gawker flagship site announced on Thursday that it would shut down after being bankrupted by a lawsuit funded by billionaire Peter Thiel on behalf of Hulk Hogan. The site put up joking reminders about how its fate was sealed over the last few days.  When they came down to their last 24 hours, visitors also got quite the blunt sayonara from writer Hudson Hongo just before midnight.
As the day went on, Hongo's 'f*** you' gif was replaced by a data-oriented piece from Josh Laurito who broke down the numbers of Gawker's 14 years, as well the topics and commentators which drove the site. This, in turn, was followed by contributions from staff including editor Tom Scocca, senior writer Hamilton Nolan, and even Gawker alumni like Choire Sicha and Alek Bawk on The Awl.
There were several overriding themes in each of the contributors' pieces, not the least of which was concern for whether billionaires like Thiel can undermine the press by bankrolling lawsuits like Hogan's. Even so, the writers largely celebrated the site and each other for being unbeholden to the norms of journalism, and free to write about any issue that meant something to them.
Nolan put it like this:
"Gawker was anarchist journalism at its finest. Every day, a page to be filled; every day, a chance for greatness, or idiocy. This site contains the very best and worst things that many writers have written. This fact drives many people mad. But to the sort of person who was cut out to be a Gawker writer, it was just right."
Gawker founder Nick Denton has yet to release his final goodbye, but seeing as he will be leaving the news business, it is likely he will do so before the end of the day.
Various outlets have noted Gawker's demise by submitting their own pieces on the legacy that the gossip site will leave behind. Mediaite has done this as well, recognizing that in spite of certain questionable qualities, the site had real entertainment value and made true contributions to journalism.
It might be cliche, but, on a personal note from a guy who listened to this when he left his last job, this little ditty from Semisonic might be in order.
[Image via screengrab]
— —
>> Follow Ken Meyer (@KenMeyer91) on Twitter
Have a tip we should know? [email protected]