Anonymous Declares Dec. 11 'ISIS Trolling Day,' Invites Web Users to Target #Daeshbags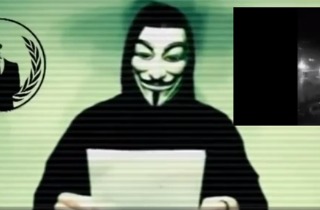 Anonymous, the hacktivist collective that declared "total war" on ISIS after November's terror attacks in Paris, asked its followers to participate in 'ISIS Trolling Day' on Dec. 11, RT reports.
In a message on Ghostbin, Anonymous announced "The World against ISIS Project," asking followers to "show your support and help against ISIS by joining us and trolling them."
"Do not think you have to be apart of Anonymous, anyone can do this and does not require any special skills," the message adds.
The project provides tips on how to troll ISIS online, suggesting participants spread photos of dead ISIS members and mock ISIS wives by using images of goats. In addition, Anonymous suggests web users parody the terrorist organization's propaganda material in original YouTube videos.
The group also wants help making the hashtag #Daeshbags (a play on "Daesh" — an acronym reportedly reviled by the Islamic State) trend worldwide.
Extolling the benefits of "ISIS Trolling Day," the post bashes jihadists who "thrive off of fear."
"They hope that by their actions they can silence all of us and get us to just lay low and hide in fear," the post reads, adding "there are many more people in the world against them than for them."
"That is the goal of this mass uprising," Anonymous continues. "On December 11th we will show them that we are not afraid, we will not just hide in our fear, we are the majority and with our strength in numbers we can make a real difference. We will mock them for the idiots they are."
Since announcing its "biggest operation ever" against the jihadist militant group, members of the US intelligence community criticized Anonymous, suggesting the hackers could compromise official attempts at tracking ISIS online. ISIS itself responded to Anonymous' declaration of war, calling the hacktivist collective "idiots."
Still, the vigilante group has actively attacked the Islamic State since the Paris terror attacks, leaking over 5,000 Twitter accounts linked to ISIS supporters. Last month, Anonymous asked for web users' help "Rickrolling" ISIS accounts; the organization also took credit for replacing an ISIS website with ads for Viagra and Prozac, telling jihadi visitors to "Enhance Your Calm."
[Image via screengrab]
—
>> Follow Elizabeth Preza on Twitter (@lizacisms)
Have a tip we should know? tips@mediaite.com