Are Cable Nets Overdoing It With Wall-To-Wall Zimmerman Trial Coverage? One Media Critic Says No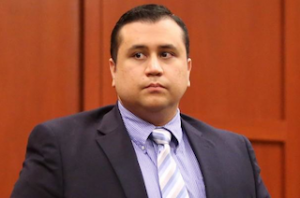 Are you frustrated with how much coverage cable news has devoted to the George Zimmerman murder trial? You're not the only one. Even people in the media are starting to get tired of it, while others think the media's only covering it for the racial angle. But Reuters media columnist Jack Shafer is actually defending the wall-to-wall coverage as cable networks simply giving the people what they want.


RELATED: As Egypt's Military Deadline Passes, CNN Turns Focus To Zimmerman Trial's Failed Skype Testimony
A lot of news has happened in the past few weeks, including a climate speech from President Obama that was barely covered by the Big Three and this past weekend's devastating plane crash in San Francisco, but the Zimmerman trial has dominated the news cycle. But last Friday, Shafer dissented from the piling-on to defend CNN, Fox News, MSNBC, and HLN over the assertion that they're overcovering the Zimmerman trial to the detriment of other news stories.
It might have made sense three decades ago, when CNN was getting started, that its over-coverage of one story was blotting out other, more worthy stories. But that critique doesn't apply to 2013. CNN, which used to be the only TV news meal at times of breaking international news like this, is only one of the entrees. Any number of sites have live-streamed the Egyptian protests on to the Web and sharply reported, photographed, and filmed accounts from Cairo are only a hashtag search away the reader's eye. Go ahead and complain about CNN if you want to, but footnote your critique with easily accessible alternative sources.
Shafer stays with the dining analogy for the entirety of his column, likening the insistence that the media cover Egypt instead of Zimmerman to an average person trying to enjoy a burger while a friend keeps nudging them to nibble on some tofu instead. Is it more healthy and enriching for you? Sure, but sometimes you just want to sit back and indulge in the occasional burger or murder trial. And on top of this, Shafer says that media coverage of such trials is nothing new, it's just that TV networks are able to add an extra dimension to their coverage that newspapers cannot convey.
But Shafer isn't the only voice offering a defense of the media for covering the trial, Business Insider highlighted last week one important graphic to show exactly why the media is more interested in Zimmerman than, say, Egypt.
People evidently care more about the Zimmerman trial than Egypt, and cable networks want to respond to what viewers care about. And as Shafer says, if you don't like that, there are plenty of other media outlets you can turn to for the coverage you're looking for.
You can read Shafer's full column here.
h/t POLITICO
—–
Follow Josh Feldman on Twitter: @feldmaniac
Have a tip we should know? tips@mediaite.com
Josh Feldman - Senior Editor