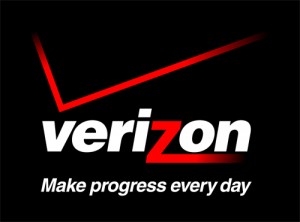 According to a new report tonight by The Guardian, the National Security Agency is collecting the telephone records of Verizon customers in the United States, following a court order issued in April that required the telecommunications company to provide the NSA with information on U.S. telephone calls on an "ongoing, daily basis."


A FISA court allowed for the order, which would give the government "unlimited authority to obtain the data" up until July 19 of this year. The Guardian explained what is so significant about this particular order.
Under the Bush administration, officials in security agencies had disclosed to reporters the large-scale collection of call records data by the NSA, but this is the first time significant and top-secret documents have revealed the continuation of the practice on a massive scale under President Obama.

The unlimited nature of the records being handed over to the NSA is extremely unusual. Fisa court orders typically direct the production of records pertaining to a specific named target who is suspected of being an agent of a terrorist group or foreign state, or a finite set of individually named targets.
No one in the NSA, the Justice Department, the White House, or even Verizon provided any statement on the order. The order specifies certain information like "originating and identifying number," as well as call durations, calling card numbers, and "comprehensive communication routing information."
Piers Morgan broke the news on CNN at the top of an interview with Newt Gingrich. Gingrich said he is okay with such government action if it's to prevent terrorism and is limited to the NSA, but said that after all the other big scandals plaguing the White House, "why would you trust them?" He admitted this is not just Obama's fault, but is inevitably the problem of "giant government."
Watch the CNN coverage below:
h/t Reuters
—–
Follow Josh Feldman on Twitter: @feldmaniac
Have a tip we should know? tips@mediaite.com
Josh Feldman - Senior Editor