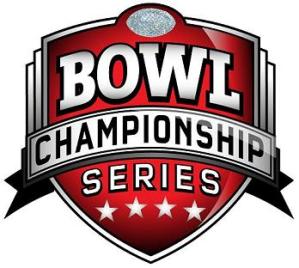 Ari Fleischer's last high profile job was not an easy one – Press Secretary during the dog days of the Bush administration. Now he has another tough gig, as he and his public relations firm take the lead in the PR effort of the much-maligned Bowl Championship Series (BCS).
How's it going so far? Not so well.
For those unfamiliar, the BCS is the current system in place in college football that assigns final bowl game selections through a convoluted process revolving around a computer formula. This means college football is the only major team sport, college and pro, that has no playoff system. It has been a point of contention ever since the birth of the BCS. This year, like many others, the uproar is vast. The main problem, besides the lack of playoffs, is the BCS seems to favor major programs over mid-majors, meaning great undefeated teams like Boise St. and Texas Christian University are stuck playing each other instead of getting a chance to prove their worth.
Reaction has been strong – Tim Brando, a CBS college football analyst, hasn't pulled punches in his critique of the process on Twitter:
The BCS must be ruined! They need more than Ari's PR firm. what's incredible is how tv plays along even though they no longer have the deal!

As long as the Media plays along and almost always they do nothing will change. this just in to S.I There is no Czar of college football!

College football fans have to be the dumbest according to the BCS because they throw this crap at us every year and it's accepted.
And this is from an analyst on a network that airs BCS bowl games. For those curious, you can follow the BCS on Twitter as well (or search for the @replies for a good, sadistic laugh).
Dan Wetzel on Yahoo! Sports goes right after the PR strategy of Fleischer and his firm. "Give the campaign credit for this: It's hardly bothering to explain why the BCS is any good," he writes. "Instead, it launched a clown-show website (playoffproblem.com) that claims there can't be a playoff because college football is incapable of figuring out how one might work. Sure, every other sports entity on the planet can do it, but we somehow can't decide how many teams would be in it or where they'd play and so on? So stop asking. This is a ploy designed to create gridlock. It's based on the idea fans lack basic mental competency."
The PlayoffProblem.com site mentioned by Wetzel is real – a rough, poorly designed website that attempts to explain why "a hypothetical playoff system…would be more controversial and contentious than the BCS." Needless to say, very few college football fans are buying it.
So far, Fleischer himself has been largely silent, presumably advising the BCS directors on the points they should drive home in TV and print interviews. But Fleischer did do one interview – with The Daily Beast last week. "A playoff scheme would be contentious and would create a whole new level of frustration between fans and teams," Fleischer told Bryan Curtis. That's right: a playoff scheme.
Fleischer has a long way to go to convince people the BCS is the right system – and not just a sports-related quagmire.
—–
» Follow Steve Krakauer on Twitter
Have a tip we should know? tips@mediaite.com