Arizona GOP Senate Hopeful Kelli Ward Sends Mailer Featuring Doctored Tweet From Trump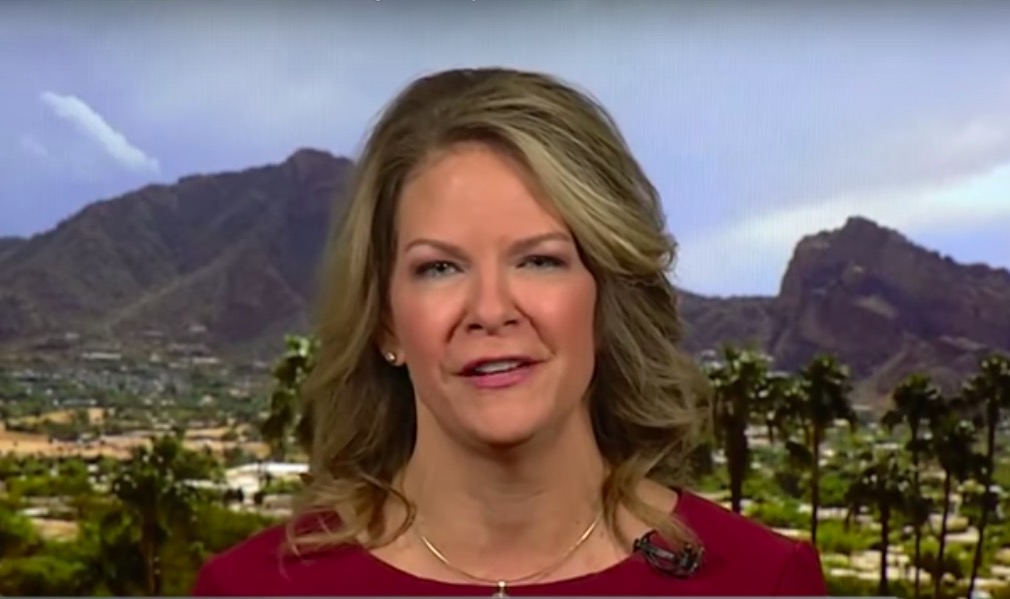 Senate hopeful Kelli Ward (R-AZ) sent a campaign mailer that featured a heavily edited tweet from President Donald Trump – so heavily edited, in fact, that it basically changed its meaning.
"Great to see that Dr. Kelli Ward is running," Trump tweeted over a year ago. But that's not all he tweeted.
The full tweet is below:
Great to see that Dr. Kelli Ward is running against Flake Jeff Flake, who is WEAK on borders, crime and a non-factor in Senate. He's toxic!

— Donald J. Trump (@realDonaldTrump) August 17, 2017
Sen. Jeff Flake (R-AZ), who is a longtime anti-Trumper, is not seeking re-election this term.
"The message of the tweet remains the same: President Trump is happy to see Dr. Kelli Ward running against candidates who are weak on illegal immigration, for open borders, and have a history of criticizing his personal decisions and public decisions before and after he was elected," Ward spokesman Zachery Henry told local paper AZ Central.
Additionally, the mailer features a photo of Ward with President Trump, which, according to a White House official, Trump specifically asked not be shared back in December 2017, when the photo was taken.
[image via screengrab]
Have a tip we should know? [email protected]