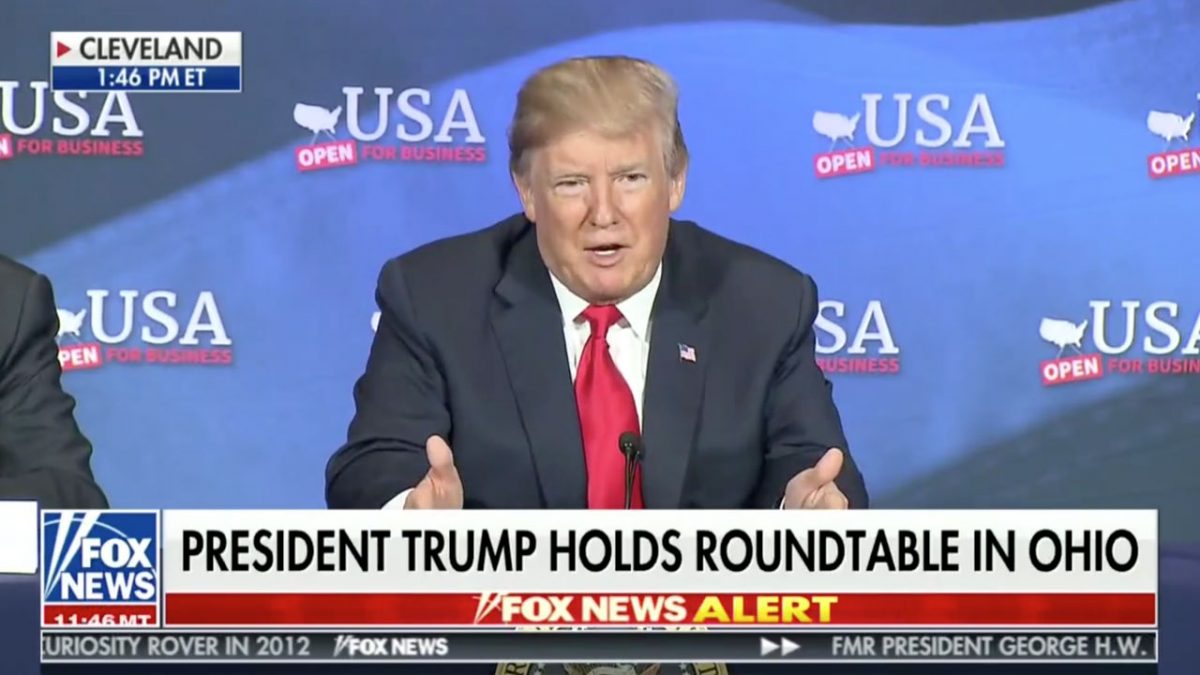 President Donald Trump informed his French counterpart Emmanuel Macron on Tuesday that he plans to announce the U.S. withdrawal from the Iran nuclear deal, the New York Times reported.
Trump, who is set to give remarks on the 2015 nuclear agreement forged by the Obama administration at 2 p.m. on Tuesday, is preparing to reinstate harsh sanctions on the Iranian regime once the deal is lifted – "and impose additional economic penalties as well," a source told the Times.
He will formally announce his decision to withdraw from the agreement, which he has derided since his 2016 campaign, in his 2 p.m. speech.
"The president's own aides had persuaded him twice last year not to take this step," the Times noted, but his new "hawkish set of advisers" (including Secretary of State Mike Pompeo and national security adviser John Bolton) have endorsed a withdrawal from the deal.
Per the Times:
Mr. Trump's decision unravels the signature foreign policy achievement of his predecessor, Barack Obama, isolating the United States among its allies and leaving it at even greater odds with its adversaries in dealing with the Iranians.
Have a tip we should know? [email protected]
Aidan McLaughlin - Editor in Chief