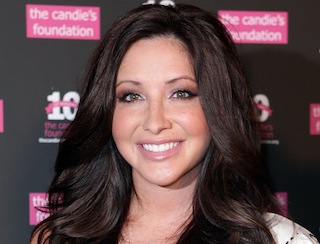 Bristol Palin and A&E Television Network are being sued over an argument at a bar filmed for her reality show, Bristol Palin: Life's A Tripp. According to court documents, Palin was riding a mechanical bull at the Saddle Ranch Chop House, a western themed bar in West Hollywood, California, when several patrons began discussing their objection to the political views of her mother, former Alaska Gov. Sarah Palin. One of the patrons then yelled something about Sarah Palin's political views. Court documents do not give details about what was yelled.
Palin allegedly confronted the group and told Stephen Hanks, a talent manager and the plaintiff in the suit, that he didn't like her mother because "he was a homosexual." Palin then left the bar, and Hanks realized the encounter had been filmed as part of her reality series, even though the bar had only given permission for Palin and her friends to be filmed.
Palin later told In Touch magazine the encounter with Hanks was the reason she decided to move out of Los Angeles. "I wasn't really into the Hollywood thing. After [the encounter with plaintiff at Saddle Ranch], I realized that I was over it. I was ready to come home," she told the magazine. According to court documents, however, Palin had allegedly decided to move back to Alaska two months before the incident.
RELATED: Bristol Palin's Reality Show Knocked Out Of Primetime For A Re-Run Of Dance Moms
Hanks is suing Palin and A&E television for defamation, intentional infliction of emotional distress and invasion of right to privacy, saying his image has been used for commercial advantage without his consent and that by calling him a "homosexual," Palin was publicly disclosing private facts about him that hurt him professionally.
This is the second lawsuit Hanks has filed against Palin. His first was filed three weeks before, and he sought $75,000 in damages, Deadline reported. In the latest suit, filed June 28, it is unclear how much Hanks is seeking.
Follow Hunter Schwarz (@hunterschwarz) on Twitter
Have a tip we should know? tips@mediaite.com