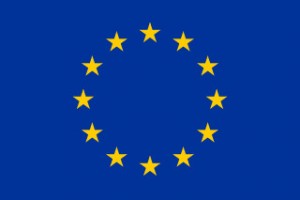 Steven Woolfe, currently a favorite for the UK Independence Party (UKIP), was taken to a hospital after he collapsed following a scuffle at a European Parliament meeting in Strasbourg, France. He is now in stable condition.
Woolfe reportedly exchanged "choice words" with a fellow UKIP Member of the European Parliament Mike Hookem, according to a source speaking to the Guardian. 
"Stephen Woolfe has then taken his jacket off, walked over and said, 'Right, you outside now' or words to that effect," the source told the Guardian. "They went outside and Stephen Woolfe got the better of it."
Returning to the room, Woolfe reportedly was well enough to cast a vote before suffering two epileptic-like fits and experiencing numbness along the left side of his body. He was taken to the hospital in what was described as "life-threatening" conditions and was reportedly thought to have bleeding in his brain.
Woolfe regained consciousness and released this statement:
The CT scan has shown that there is no blood clot in the brain. At the moment I am feeling brighter, happier, and smiling as ever. As a precaution, I am being kept in overnight awaiting secondary tests to make sure everything in fine.

I would like everyone to know that the parliamentary staff, the Ukip MEPs with me and hospital staff have been brilliant. Their care has been exceptional. I am sitting up, and said to be looking well. The only consequence at the moment is a bit of numbness on the left hand side of my face.
—
Sam Reisman (@thericeman) is a staff editor at Mediaite.
Have a tip we should know? tips@mediaite.com