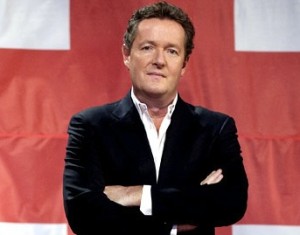 Back in 2009, Piers Morgan conceded "I like waging feuds. They get me going and make me perform better. I don't start them but I always finish them." And sure enough, since taking Larry King's place at CNN, Morgan's made feuds part of his shtick, either for personal enjoyment, self-promotion, or both.
While Morgan's interview style may have turned out to be far friendlier and less confrontational than billed by CNN in those promos promising he'd be "dangerous," in feuds, many of them played out in public on Twitter, the guy really and truly is dangerous–and funny.
Take, for example, Morgan's declaration of victory last week in the notorious Twitter feud he's waged with Lord Alan Sugar, the star of the UK version of The Apprentice. Morgan had vowed to overtake Sugar's Twitter following, and he did, on Tuesday, leading to this tweet: "@Lord_Sugar Shugs, you had 130k followers when I came on. I've destroyed you in 3ms. Take it like the half-man you are."
But fear not, the guy's starting new feuds daily, and it's not too late to get in on it. So to get you up to speed, Mediaite presents the Piers Morgan Twitter Feud Tracker, which tracks the latest crop of Morgan feuds, their content, and, naturally, the specific demographic group each feud might be intended to target.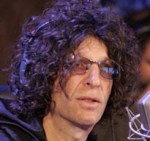 Status: On Hold
Upper Hand: Stern
Target Demo: Getting Stern to talk as much as possible about Morgan and his show; connecting with Stern's massively loyal fans.
Fighting Style: Sarcastic, cutting
Example:
Stern: "What, is there a feud? I like Piers Morgan. He's got a lot of pressure on him. He's gotta get some ratings. Larry King was beating him."
Morgan: "That hairy beast Howard Stern being a very naughty boy. Invite me on your show then, if you think you're hard enough."
Prediction: Morgan will do anything and everything he can to keep this feud active. Unclear if Stern's interested.


Rosie O'Donnell, radio show host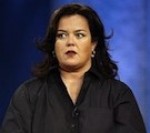 Status: Ongoing
Upper Hand: Level
Target Demo: By squabbling with Rosie, Morgan instantly allies himself with the vast number of those already feuding with O'Donnell.
Fighting Style: Mostly good natured
Example:O'Donnell: "'i wish piers morgan would tweet more about soccer scores in the UK' #stuffnobodysays"
Morgan: "Rosie, I love you dearly, I'm enjoying the Twitter feud."
Prediction: More of the same until one agrees to appear on the other's show and they settle.


Lord Sugar, UK reality show star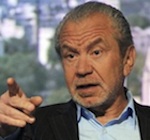 Status: Ongoing
Upper Hand: Morgan
Target Demo: Clearly this feud resonates only in the UK. No traction in the US.
Fighting Style: Brawling, abusive back and forth
Example:
Sugar: "@piersmorgan CNN advert: Your interview technique is unique you would make a great parole officer. You never let anyone finish a sentence!"
Morgan : "@Lord_Sugar my CNN billboard goes up in Times Square next week. When's your one going….oh hang on, sorry, silly me."
Prediction: An extended, entertaining and bloody feud.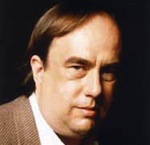 Status: Just Begun, with Wolcott's scathing Vanity Fair profile of Morgan.
Upper Hand: TBD
What's In It for Morgan: Personal pride (plus attention from the tony, if not aging, Vanity Fair reader, who can no longer stay awake for the soporific style of Charlie Rose.)
Fighting Style: Personal
Example:
Wolcott (in VF): "How did we get stuck with Piers Morgan? Who is he, why is he here, is he returnable?"
Morgan (on Twitter): "No, I'm not. So maybe remove head from bitchy, pompous, humourless a**?"
Prediction: If Wolcott engages, promises to be a bruising but well-written feud.


Eliza Dushku, actress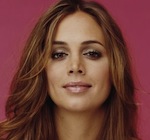 Status: Settled
Upper Hand: N/A
Target Demo: Introducing himself to Dushku's 700,000 plus Twitter followers, and, of course, giving Morgan another opportunity to flirt.
Example: Dushku lobbed a bomb, Morgan ran with it.
Dushku: "I think Piers Morgan is a tool."
Morgan: "Before this latest 'celebrity' feud escalates any further, can someone enlighten me as to who @elizadushku is?"
Prediction: N/A


John Schiumo, NY1 anchor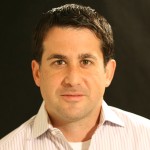 Status: Blown Over
Upper Hand: Morgan
Target Demo: This ego-building unfair fight will gain that coveted anti-NY1 set of potential viewers.
Fighting Style: Street Fight
Example:
Schiumo: "New 9pm CNN host @piersmorgan tweeted 'Msg to New Yorkers hammering mayor Bloomberg. Calm down.' Welcome to my time slot, ass. Game on."
Morgan: "@Schiumo Sorry Mr. Schiumo, but a) I've never heard of you and b) I don't view local news anchors with just 700 followers as rivals."
Prediction: If Morgan gets bored, he may re-engage.


Madonna, Material Girl
Status: On Hiatus
Upper Hand: Madonna, at last check
Target Demo: Look, she wasn't coming on his show anyway. So Morgan dives into a stunt feud and gets Madonna-wattage buzz.
Fighting Style: Blunt
Example:
Morgan: "She is so boring. She is too vegan for TV. We have Lady Gaga now so Madonna is banned from my show."
Madonna: (through spokesperson) "Madonna doesn't know who Piers Morgan is but she's a big fan of Lady Gaga."
Prediction: Radio silence.


Mike Tyson, boxer, film star, etc.
Status: Has not caught fire yet.
Upper Hand: Tyson, obviously
Target Demo: If he's very, very lucky, the feud will lead to a cameo in The Hangover 3.
Fighting Style: N/A
Example:
Morgan: "So, on a scale of one to a million, who's the last person you want to be competing with in the gym, alone?"
"Wasn't Madonna, Schwarzenegger, @charliesheen or @dogbountyhunter"
"Nope, wasn't @rosie (that WOULD be scary)"
"It was @MikeTyson – the most ferocious pugilist of them all."
"Decided to show British bulldog spirit and confront @miketyson on treadmill."
Tyson: [Has not engaged feud. TBA]
Prediction: Can Morgan take a punch?


Have a tip we should know? tips@mediaite.com