Cal-eave? Group Petitions to Have California Secession Question Appear on Ballot in 2018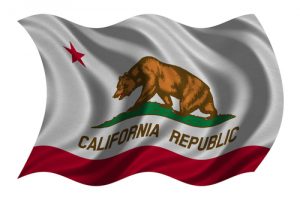 On the heels of Brexit, is Cal-eave next? If one group gets its way, Californians will have a chance to weigh in two years from now.
The Sacramento Bee reports that a group called Yes California has filed a proposed ballot measure with the state Attorney General in the hopes of having the question put to a vote in November 2018.
If voters approve the measure, a special election would then take place in March 2019, in which more than 55 percent of the electorate must vote to secede in order for the process to begin.
"We always thought that if we just connected with the people who thought about this, but didn't tell their friends and family because they would be seen as kooky and weird, that the quiet population would become vocal," Yes California's vice president Marcus Evans told the Bee. "If you don't want to support our suggestion, that's fine. Let's just have the conversation and discuss the facts."
Daniel Farber, a law professor at U.C. Berkeley, claims that even if Californians voted to secede, it still wouldn't actually happen because two-thirds of Congress and three-quarters of the states must also approve.
"I don't think it gets to the point where we have to worry about those details and how to make it work," Farber said. "Many of us have had that thought from time to time, but in the end it's not really a feasible option as far as I can see."
But that isn't stopping Yes California's leaders, including president Louis J. Marinelli — who says he wants to go around Congress and appeal directly to the United Nations.
"We're not ashamed about going around Washington to achieve it," Marinelli said. "Congress can't tie its shoes. We can wait our whole life while Congress tries to grapple with this, and they won't do anything."
[image via PhotoRoman – Shutterstock.com]
–
Follow Joe DePaolo (@joe_depaolo) on Twitter
Have a tip we should know? tips@mediaite.com
Joe DePaolo - Senior Editor