Catholic League Blasted on Twitter for Dismissing Church's Sexual Abuse Crisis as 'Total Myth'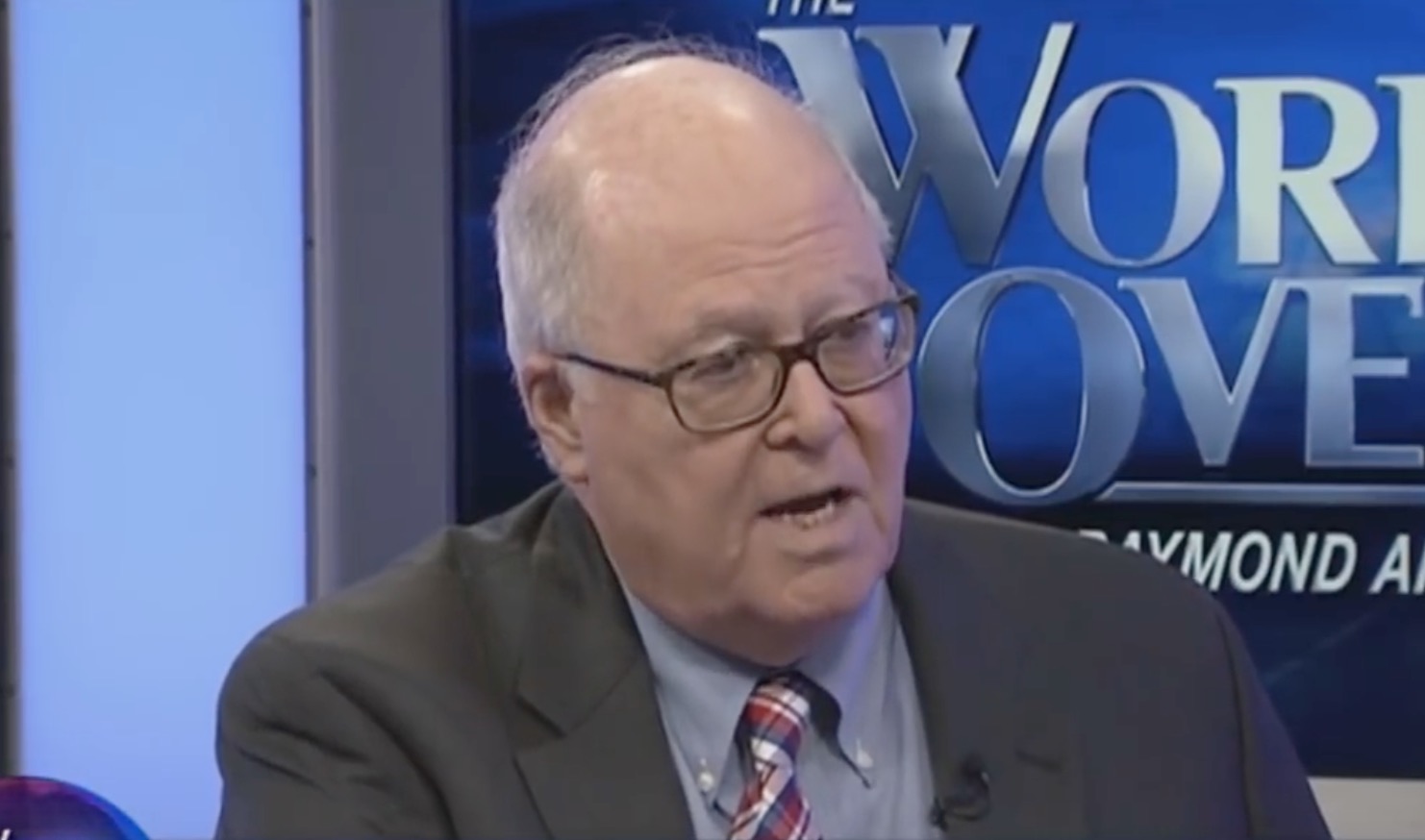 Bill Donohue's American Catholic advocacy group, the Catholic League, is coming under a lot of fire today for insisting that the widespread sexual abuse of minors in the Catholic Church is a "total myth."
The Vatican faced heavy criticism for the last few days over an 884-page Pennsylvania grand jury report which found that over 300 priests sexually preyed upon more than 1,000 kids over the last 70 years. These acts of misconduct were reportedly covered up throughout the decades, and the church was lambasted for remaining silent about the report until a representative for Pope Francis finally acknowledged the alleged abuses as "criminal and morally reprehensible."
In the midst of all this, the Catholic League issued a statement from Donohue, who made the counterargument that the media was trying to sensationalize a false crisis based on an inconclusive report. Here's the tweet the League released to direct people to Donohue's piece.
There is no on-going crisis—it's a total myth. In fact, there is no institution, private or public, that has less of a problem with the sexual abuse of minors today than the Catholic Church. https://t.co/XUoIjVGU7h pic.twitter.com/bX0FTJ00YF

— Catholic League (@CatholicLeague) August 17, 2018
As you might've expected with that kind of Twitter ratio, the statement is getting torn apart for Donohue's dismissal of the allegations and attempts to whitewash the objectionable conduct described in the original report.
Is the @CatholicLeague trying to use Jedi mind tricks on the world? "This isn't the scandal you're looking for." pic.twitter.com/aMqqYOqdiA

— Joe Kelley (@talkradiojoe) August 17, 2018
One of the most shameful, ignorant, tone-deaf, arrogant tweets I've ever seen.

One child abused is one child too many. I'd love to see the @CatholicLeague's Bill Donohue say, to the face any of the victims, the cover-up of the crimes perpetrated against them was "a total myth." https://t.co/rFlRScH8tK

— Jim Lokay FOX 5 (@LokayFOX5) August 17, 2018
Bill Donahue's soul just leaked out of his body https://t.co/N1rzfWSSic

— John Podhoretz (@jpodhoretz) August 17, 2018
Really? This is what you're going with? This has been systemic for decades. 300 of your employees sexually abused over 1,000 children in PA alone and you're going to call it a myth? Time for a full R.I.C.O. investigation of The Catholic Church. https://t.co/0Zc4teQso1

— Brent Hatley (@brenthatley) August 17, 2018
This is some gold-medal mental gymnastics they are using to soften the grand jury report on Catholic abuses in Pennsylvania.

My favorite part is when they transition to blame gays for it: "How do I know that most of the problem is gay-driven? The data are indisputable."

Yikes. https://t.co/L63cav3kpU

— Josh Jordan (@NumbersMuncher) August 17, 2018
I stopped at the sickening "how many were guilty, maybe half" spin

— Tim Miller (@Timodc) August 17, 2018
Did the Catholic League just call Fake News on thousands of molestations?

— Doug Stafford (@dougstafford) August 17, 2018
We expected it to be bad and it exceeded those expectations. The Catholic League and Bill Donohue are enablers of child abuse. Period. Full stop. https://t.co/VjVCtGslxD

— American Atheists (@AmericanAtheist) August 17, 2018
Based on this tweet though, it seems the Catholic League has no intention of walking things back.
It is interesting to note that the most irrational, indeed hysterical, reaction to PA grand jury report is coming from conservative Catholics. They are singularly incapable of making a cogent argument, so all they do is vent like little boys. They are a pitiful lot.

— Catholic League (@CatholicLeague) August 17, 2018
[Image via screengrab]
— —
>> Follow Ken Meyer (@KenMeyer91) on Twitter
Have a tip we should know? tips@mediaite.com