CBO: 23 Million More People Uninsured by 2026 Under House's Health Care Plan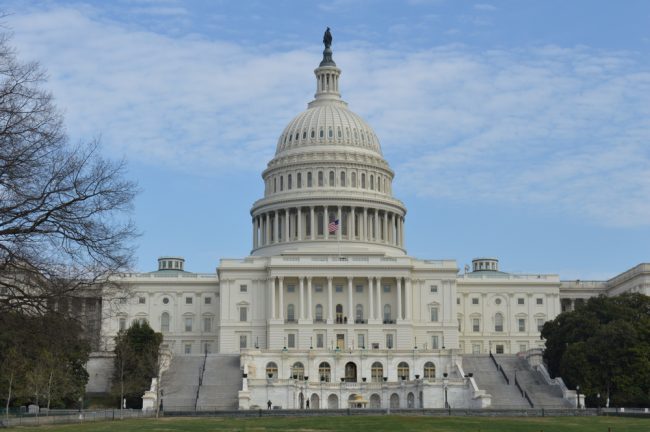 The non-partisan Congressional Budget Office (CBO) has released its highly-anticipated report on the House's recently passed health care bill. And the news doesn't appear to be good for House Republicans.
According to the report, approximately 23 million Americans who would be insured under Obamacare would not be covered in 2026 under the recently passed House plan. The CBO estimates that 14 million people who are currently be covered would be uninsured as soon as the House plan were to be signed into law. And another nine million people would lose coverage over course of the next decade.
It also estimates a deficit reduction of $119 billion over 10 years.
The House bill was passed quickly without a CBO report having been issued under criticism from Congressional Democrats. CBO doomed the passage of the first House health care bill back in March when they stated, in their report, that 24 million people would lose their coverage by 2026 under that plan. The revised bill only improves upon those numbers slightly.
The findings would seem to make it even less likely to take up the House bill as is in their chamber. Several Republican Senators went on record immediately after the passage of the House bill to say that they won't even vote on the House's version of the legislation, and will instead draft their own.
House Speaker Paul Ryan tried to claim victory on Twitter after the report's release.
This @USCBO report again confirms that the American Health Care Act will lower premiums and the deficit. https://t.co/kmjeUP2qqF pic.twitter.com/YJnXUyD3xO

— Paul Ryan (@SpeakerRyan) May 24, 2017
But Congressional Democrats like Virginia Senator Mark Warner said the CBO report confirms that the bill is a non-starter.
And it kicks millions with pre-existing medical conditions off their insurance. Throw it in the trash, start over. https://t.co/pkVqRsPOfQ

— Mark Warner (@MarkWarner) May 24, 2017
[image via Shutterstock.com]
——
Follow Joe DePaolo (@joe_depaolo) on Twitter
Have a tip we should know? tips@mediaite.com
Joe DePaolo - Senior Editor