Chad Henderson Signed Up for Obamacare and Every… Single… Media Outlet Is on It!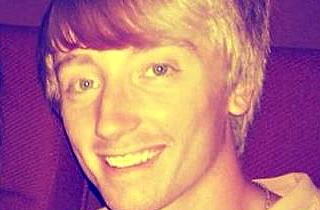 On October 1, Chad Henderson successfully signed up for a health care exchange as part of the Affordable Care Act. He was instantly catapulted into the national spotlight as the White House and every single media outlet in America sought to both confirm his story and celebrate his success.

On October 1, Chad Henderson added this widget to his Facebook page announcing his decision to enroll in Obamacare.

Little did he know, his whole world was about to change.
"Something major happened to me today," Chad wrote on his Facebook page on Thursday. "I get off of work and find that I have 120 new notifications on my phone. Come to find out…. a few of President Obama's top advisers had shared my ObamaCare enrollment story with their Twitter followers and I had received much positive feedback along with some hateful feedback."
Long story short: they contacted me and my story will be published along with a video interview on the President's official advocacy website, Organizing for Action, and could possibly make it on the White House website.
Hmm… Odd that your average, apolitical youngster would understand the distinction between OFA and the White House. He does list "political activist" as one of his professional skills. No matter. I'm sure the media outlets that have taken an interest in his background will vet his background.
Henderson announced excitedly that he had been contacted by the Chattanooga Times Free Press and his unique story would soon be gracing the pages of his hometown paper.
"I accept these offers with honor knowing that I am helping the President make history by bringing out the facts on Obamacare!!" Henderson declared.
"AND THE GREAT NEWS KEEPS COMING IN!," Henderson announced two hours later. "other officials are still continuing to share my story including staff at CNN and a former adviser to President Bill Clinton!"
He also revealed that he had been contacted by the Huffington Post and that national web publication would soon trumpet his tale for the world.
"So freakin excited!!," Henderson disclosed.
Hang on, Chad. This rocket ship is just taking off…
I've now been interviewed by The Wall Street Journal, Washington Post,Chattanooga Times Free Press, The Huffington Post, Enroll America, and POLITICO!! Those stories will be published in the coming days. I have a press conference call with the U.S. Department of Health and Human Services later tonight. Also, local folks….. my interview with Kimberly Barbour Wrcb-tv will be aired TONIGHT at 5:30pm on WRCB Channel 3 Eyewitness News so be sure to check it out thanks for all your support!
Chances are you will soon be hearing the name Chad Henderson and his heroic story of enrolling successfully in a health care exchange. His is a saga of hope and redemption. If Chad can do it, maybe the millions of other healthy young people needed to sustain this program can too.
UPDATE: It turns out Henderson's knowledge of OFA was not the result of his astuteness or political acumen. According to his LinkedIn profile, he is a current OFA volunteer. Maybe those many media outlets who spoke with him will make note of this seemingly relevant fact.
[Photo via Chad Henderson/Facebook]
— —
> >Follow Noah Rothman (@NoahCRothman) on Twitter
Have a tip we should know? tips@mediaite.com