Chaos Unfolds at Southern Border as San Diego Entry Point Shut Down, Tear Gas Fired at Migrants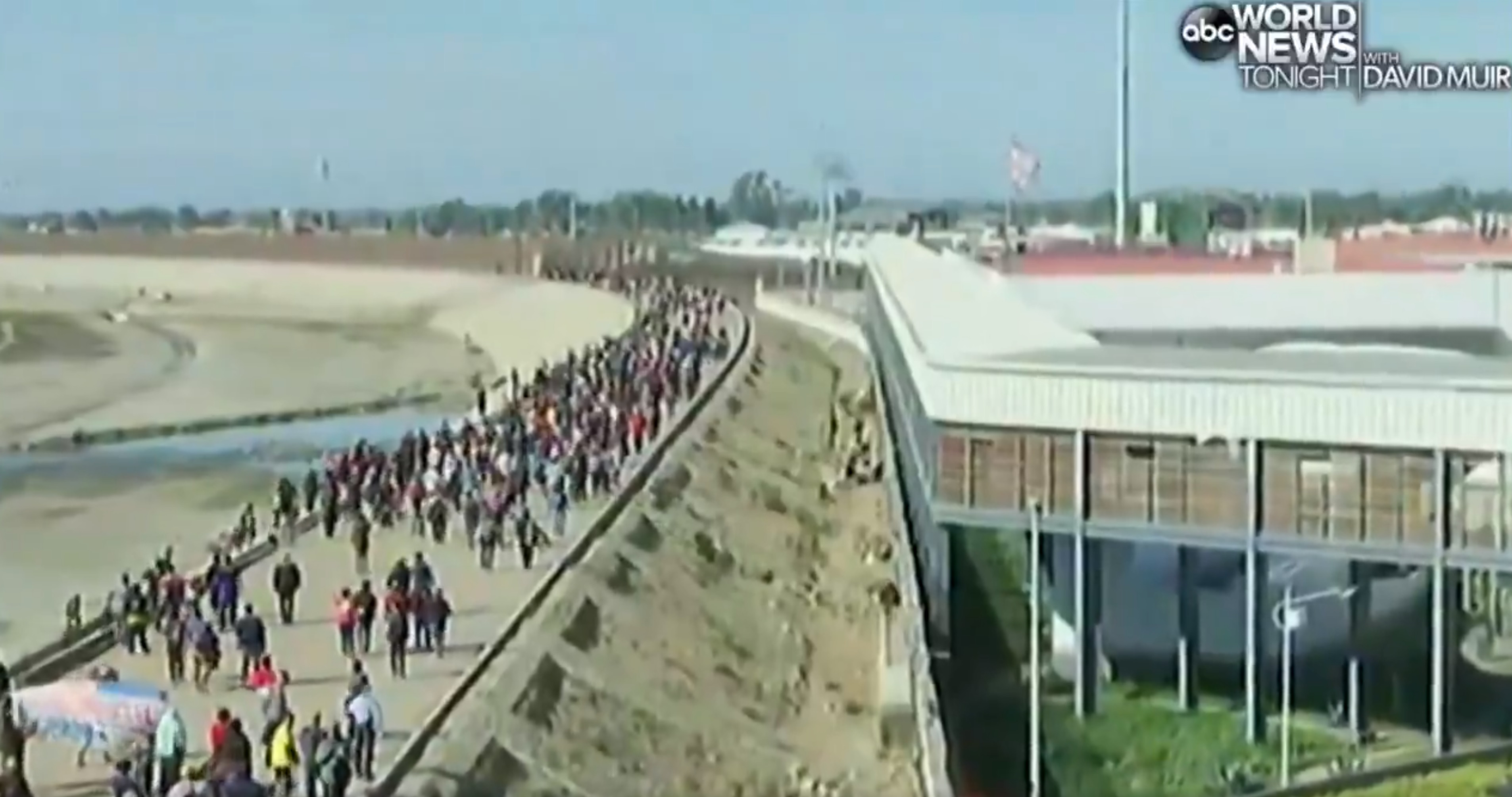 In response to migrants gathering at the southern border in hopes of entering into California, U.S. Customs and Border Protection shut down a major San Diego port Sunday.
According to CNN, road and pedestrian bridges were closed going both directions at the port of entry in San Ysidro, one of the biggest connecting the U.S. and Mexico.
#BREAKING: Lanes and pedestrian crossings close at San Ysidro Port of Entry amid border marches. https://t.co/11cUSvrzrp pic.twitter.com/N42EADvaEx

— #NBC7 San Diego (@nbcsandiego) November 25, 2018

Earlier in the day, one journalist on the ground captured footage of migrants attempting to rush the border from Tijuana.
Hundreds try to storm the border. Expect significant US response #tijuana pic.twitter.com/0T50XUnXtY

— emma murphy (@emmamurphyitv) November 25, 2018
There are also reports of rocks being thrown just prior to the "shot bang."
Matters appear to have since escalated, one Associated Press reporter tweeting that tear gas had been shot into the crowd, causing the wind to carry it "hundreds of yards" as parents were seen "running away with choking toddlers."
US Border Patrol has just launched tear gas into Mexico. Breeze carrying it hundreds of yards. Parents running away with choking toddlers. #migrantcaravan

— Chris Sherman (@chrisshermanAP) November 25, 2018
A migrant family, part of a caravan of thousands traveling from Central America en route to the United States, runs away from tear gas in front of the U.S.-Mexico border wall in Tijuana, Mexico.

(?: Kim Kyung-Hoon/Reuters) pic.twitter.com/pz7hkxsN9g

— NBC News (@NBCNews) November 25, 2018
The border chaos comes just hours after President Donald Trump tweeted that morning again accusing Democrats of creating immigration issues, arguing it "Would be very SMART if Mexico would stop the Caravans long before they get to our Southern Border, or if originating countries would not let them form."
Have a tip we should know? tips@mediaite.com