Chris Christie Had To Edit Opioid Report to 1/3 Size so Trump Would Read It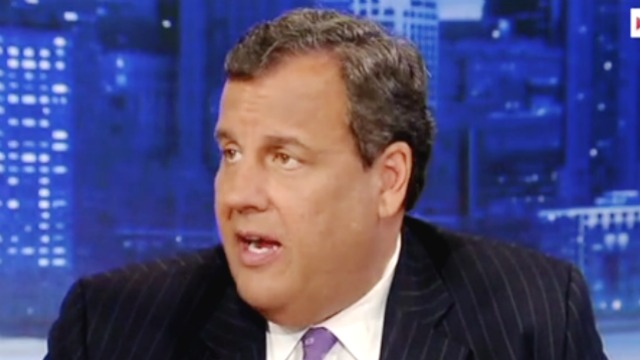 In a highly-recommended interview out of GQ today, New Jersey governor and former Republican presidential candidate Chris Christie spoke about his efforts to combat the opioid crisis in his home state of New Jersey, and now nationally.
As the head of President Donald Trump's Commission on Combating Drug Addiction and the Opioids Crisis, Christie has been spearheading the effort to tackle the deadly addiction crisis in America. As the piece points out, this is a personal issue for the governor, who lost a close friend from his law-school years to a crippling Percocet addiction. Since his friends death in 2014, Christie has fought more passionately than ever in NJ to address the crisis.
A standout detail in the piece comes when it touches on Christie's work with Trump. Apparently, in an effort to cater to the president's learning patterns, Christie personally edited a draft of the commission's opioid report "to a third of its original length."
Explaining his reasoning through an anecdote:
"I remember when I was doing debate prep with [Trump in the general election] and people would come in with binders that were like five or six inches thick, and I'd look at them and say, 'That's going to be the most exquisite coaster at Mar-a-Lago,' because he's not going to read all that stuff," Christie told me. "That's not the way he takes in information. He's much more of a, give him a short bit of writing and then verbally talk to him. And that's what we did on the report…. I wrote the report for him. It's not like a white paper that is 80 pages that he wouldn't look at. I knew who my audience was."
Yes, audience is key. So far, Trump hasn't exactly followed Christie's suggestions about the opioid crisis, however, we will find out how effective Christie's editing was when Trump speaks on the issue today.
Have a tip we should know? [email protected]