Christiane Amanpour Reportedly Confronted CNN Exec Who Admitted to Gender Pay Gap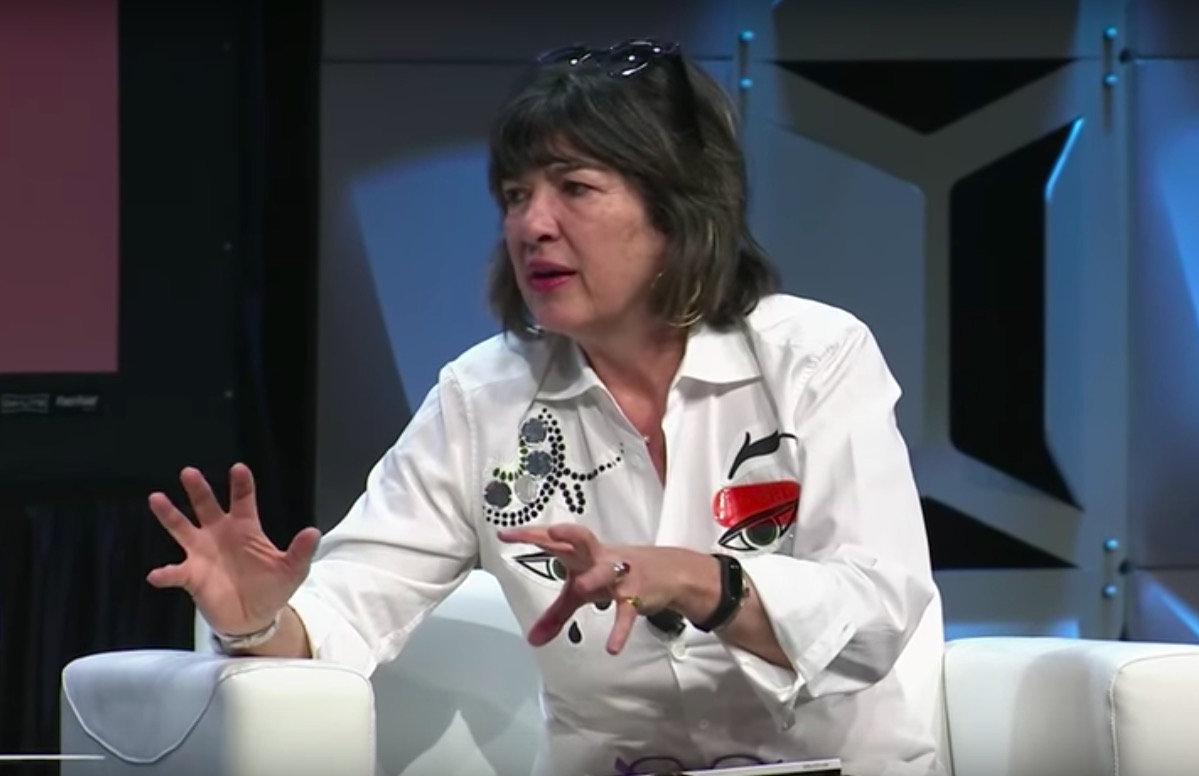 When she's not talking about sex, Christiane Amanpour is confronting CNN executives about the gender pay gap – and now we all know it because the tape of that confrontation leaked.
In a recording obtained by BuzzFeed News of a CNN staff meeting in London, Amanpour and other female employees are heard speaking with CNN International Managing Director Tony Maddox and other executives about new data which disclosed that CNN International has a 2.8 percent mean gender pay gap in favor of women, but a 23.5 percent median gap in favor of men.
"First and foremost the statistics are shocking not just here but around Great Britain," she explained. "One of the things they're saying about this moment of legal requirement, it allows employees to get more of an insight, to get more transparency into the pay structure of their companies."
Maddox said he was  "shocked and disappointed" by the data, but admitted that CNN's abroad operation hadn't been paying much attention to this issue.
"To be absolutely candid with you, this survey has prompted us to do something we weren't doing," Maddox is reportedly heard saying. "When you look around, you see senior women here, you see senior women there, you don't realize until it's portrayed in this stark kind of way that you need to take a look at it… We did this because we were instructed to do it. Now we're responding to it."
Maddox noted that there are more male camera operators and engineers, which may contribute to the pay gap.
"We have more men on bigger salaries and bonuses across the company," Maddox said. "The primary reason for that, not the only reason for that, is that this is a news-gathering hub," he explained.
In response, one staff member asked: "For years we've known engineers and cameramen were male-dominated – we didn't have to do this stuff to know that – so was the company taking some initiative before the study in order to fix it?"
There, Maddox reportedly conceded. "No, it wasn't," he said.
A source described the meeting as "increasingly tense" as female employees felt more emboldened to put in their two cents.
"I look around every day and I see all these amazing women, producing, writing, editing, supervising, running meetings, and that's great," one female reporter said. "I am really proud of it and I have worked in newsrooms where it wasn't so, but then this data comes out and it shows we do have these amazing women but they're not being rewarded for what they're doing."
"The data shows that an overall difference in pay between men and women exists, and we need to do better," a CNN spokesperson said in a statement to BuzzFeed News. "And we will."
[image via screengrab]
Have a tip we should know? tips@mediaite.com