Chuck Schumer Describes Immigration Negotiations at WH: Trump Said 'OK, We Won't Do The Wall'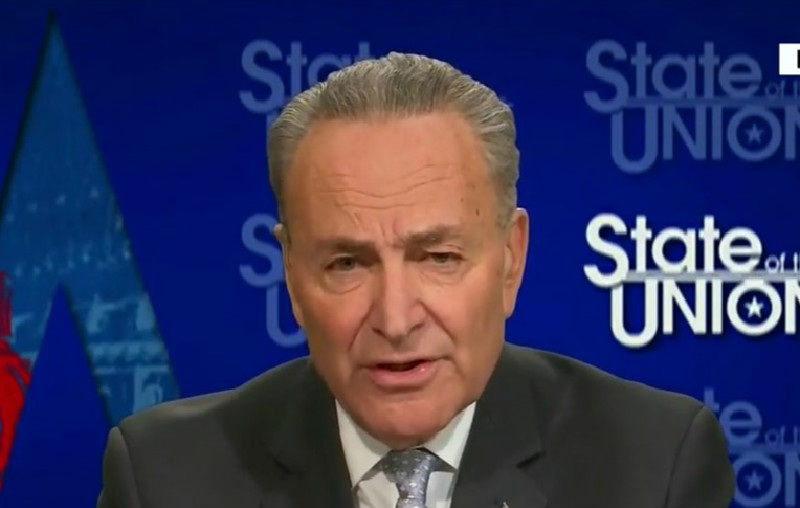 Senate Minority Leader Chuck Schumer appeared on Pod Save America this week, and detailed his now-fabled negotiations with Nancy Pelosi and President Donald Trump over the fate of the "Dreamers."
Earlier this month, Trump invited Schumer and House Minority Leader Pelosi to the White House to strike a deal on immigration.
Over Chinese takeout, Trump and the Democratic leaders came to an agreement that would grant legal status to undocumented immigrants brought to the US as children (known as "Dreamers") in exchange for an increase in border security.
Speaking about his relationship with Trump to Pod Save America host Jon Favreau, Schumer said the president appreciated his straight-talking New York candor.
Schumer said he told Trump that in order to regain some trust amongst Democrats, he would have to make concessions, with Schumer proposing health care and immigration as possibilities for wiggle room.
"On Dreamers, he said, you know, that he understood that they didn't come in through any fault of their own, that they're good Americans, good kids," Schumer recalled.
"And then he said he wants the wall in return. And we said "No. No wall, Mr. President.' And he tried that for about 15 minutes, but he's not going to push me around verbally or any other way."
"And he finally said, "OK, we won't do the wall. We'll do some other kind of border security," Schumer said.
As Schumer noted, the blowback to news of Trump's concessions on immigration was intense, with some hardliners even calling for his impeachment.
The senator added that negotiations on beefing up border security have not made much progress.
"And I do think that he wants to help the Dreamers, but I also think there's not many people around him that what to get that done."
On how he negotiates with Trump, Schumer said: "what I find is I go right back at him as a New Yorker, and he sort of seems to enjoy that."
Watch above, via Pod Save America.
[image via screengrab]
—
Follow Aidan McLaughlin (@aidnmclaughlin) on Twitter
Have a tip we should know? [email protected]
Aidan McLaughlin - Editor in Chief