Clinton Confidante Wonders If David Brock 'Actually Is a Republican Plant' in Leaked Podesta Email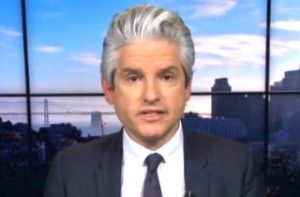 Wikileaks followed up its first act of releasing emails from Clinton campaign chairman John Podesta last week with email dump 2.0 this morning.
Among the files is an email we stumbled on from the night of January 16, 2016, when Hillary Clinton was locked in a primary battle with Vermont Senator Bernie Sanders. At the time — if you can remember that far back — the issue on the table was the health of each candidate, with questions being raised about the then-74-year-old Sanders and his stamina for the presidency.
David Brock, one of Hillary Clinton's most vocal surrogates, called on Sanders to release his full medical records ahead of that February's Iowa Caucus. Brock, the founder of the pro-Clinton Correct The Record PAC, began airing ads on television that targeted Sanders' release of his personal records.
That night, according to the Podesta leaked email made available by Wikileaks this morning, longtime Clinton pal Neera Tanden wrote Podesta the following email, wondering aloud if he was actually a plant for the rival GOP.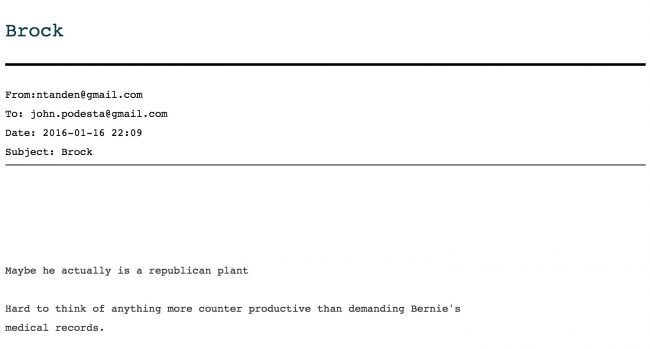 "Hard to think of anything more counter productive than demanding Bernie's medical records," Tanden wrote. During a recorded podcast last month with POLITICO's Glenn Thrush, Tanden revealed, "I actually have to say, I think he brought a lot of really important issues to the floor, but Sen. Sanders was prosecuting a much tougher character attack," than Barack Obama launched in 2008.
Tanden added to Thrush, "[Sanders] did do significant damage to Hillary's negatives." Tanden took over for the liberal Center for American Progress from Podesta, and has closely been in the Clinton orbit for for nearly twenty years, first as a White House aide then as a staffer in Clinton's Senate office.
Have a tip we should know? tips@mediaite.com