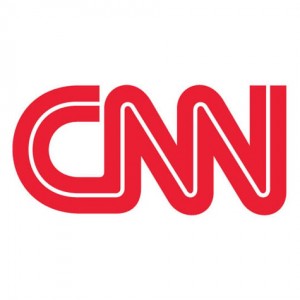 It appears that for cable news viewers on New Year's Eve, CNN was the place to be.
According to Nielsen, CNN drew 3.04 million total viewers for New Year's Eve Live with Anderson Cooper & Kathy Griffin, which broadcast from 11 PM ET to 12:30 AM ET. During that same period, Fox News finished a close second with 2.75 million total viewers. MSNBC was a distant third at 170,000.
When looking at the key 25-54 demographic, CNN pulled in 1.29 million, compared to Fox's 734,000 and MSNBC's 58,000. As for the youth audience, CNN was still number one, grabbing 449,000 in the 18-34 demo. Fox News attracted 234,000 and MSNBC 19,000.
For the entire 8 PM to 12:30 AM program block, Fox News finished slightly ahead of CNN in total viewers, 1.98 million to 1.90 million. However, CNN came out on top in the 25-54 demo, 768,000 to 506,000. For the 18-34 demo, CNN was number one with 279,000, compared to Fox's 164,000.
After Anderson and Kathy went off the air, New Year's Live with Brooke Baldwin & Don Lemon (12:30 AM – 1 AM) held much of the audience, finishing first across all the demos and pulling in 2.12 million viewers.
For the Cooper/Griffin broadcast, CNN saw a year-to-year increase of 20% in total viewers and 30% in the 25-54 demo.
[image via CNN]
–
Follow Justin Baragona on Twitter: @justinbaragona
Have a tip we should know? [email protected]