"Hi, I'm Guy Fuck and I'm damn proud of it." That's a paraphrase of the bold attitude one Canadian college basketball player has taken in his quest to use his f-word last name on the roster.
For the past two years, Guilherme "Guy" Carbagiale Fuck has taken the court as "Guy Carbagiale" to please his coach's demands. But now that he's a player at Medicine Hat College in southeastern Alberta he's decided it's time to be loud and proud about his given surname.
"I played in a very small city," Fuck explained of his time before college ball. "To avoid community conflict, they asked me to go by my first and middle name." More from the CBC report:
The Brazilian-born forward says his surname is actually pronounced "Foo-key" and only became an issue when he moved to the United States to play basketball.

Fuck says his name is of German origin and means "fox" — but he agreed not to be identified by it because he was new to the country and knew it had a different meaning in English.
Only after the Medicine Hat Rattlers finished seventh in this month's Canadian Collegiate Athletic Association men's basketball championships did Fuck start officially going by Fuck. "It's my last name, I'm proud of it. Doesn't matter if it means something bad," he told CBC.
And for one final question on everyone's mind? Why hasn't he changed the last name to avoid all the headaches? "I want to have kids, I want to spread the Fuck last name," he answered.
No, by the way, this story did not come from The Onion. (Also: The German word for fox is "fuchs" — pronounced "fewks," not "foo-key.")
Fuck is #14 in the back row: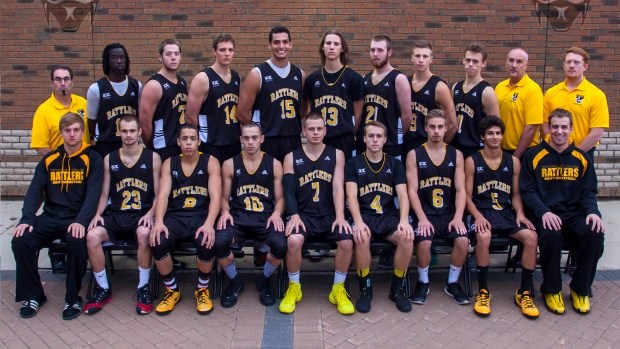 [h/t Complex]
— —
Have a tip we should know? tips@mediaite.com