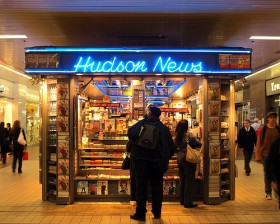 Is this evidence of McKinsey at work? Mediaite was just forwarded an internal memo from Condé Nast to all employees regarding "changes to expense practices." And by expense practices we, of course mean buying newspapers. Welcome to the "save yourselves" portion of Condé's "realignment." There is to be more free newspapers for Condé Nast employees! None. Unless you can't find them online (ironic side note: this more or less includes the entire Conde offering) or in the Condé Library, at which point you may be allowed to expense. Full memo after the jump.
From: Orlin, David
Sent: Thursday, July 30, 2009 5:16 PM
To: Conde Nast Publications – Employees Only
Subject: Updated Expense Guidelines

In today's economic environment, managing expenses is a shared responsibility. With that in mind, we ask for your cooperation with the following changes to expense practices.

Effective Monday, August 3rd, we are discontinuing:

– Newspaper Subscriptions

– Deliveries will end as soon as practicable; in some instances, this may be as early as August 3rd.

– Costs for all newspapers – whether subscriptions or single copy purchases – will no longer be reimbursed by the Company.

– Direct-bill Accounts at Hudson News (New York City only)

– All accounts will be closed on August 3rd.

– In the event that a specific periodical is required for business purposes and is not available online or in the Condé Nast Library on the 4th floor at 4 Times Square, it may be purchased with a Corporate Card and expensed through the Company's T & E process.

– For a list of the Library's holdings, log into Connect and select "Library" under "Departments."

Your support is very much appreciated.
Have a tip we should know? tips@mediaite.com