Daily Beast Reporter Deletes 'Previous Inaccurate Tweets' About Jussie Smollett's Alleged Attack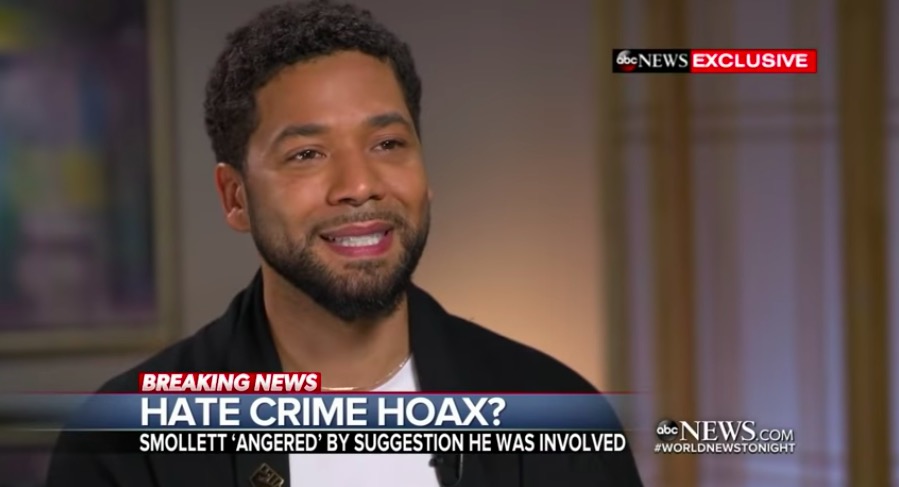 As more reports point to Empire actor Jussie Smollett having staged his own hate crime, many who took to social media to express their shock and anger towards President Donald Trump for the reported attack are apologizing.
Among those is Kevin Fallon, a senior entertainment reporter for the Daily Beast. In a tweet posted on Monday, Fallon said he had deleted his "previous inaccurate tweets" and called the potential hoax "a despicable act if updates are true":
I deleted previous inaccurate tweets as more reports about Jussie Smollett come out. What a despicable act if updates are true: exploiting & amplifying the hate, division, & politicization; abusing media & police resources; and making it all the harder for victims to report.

— Kevin Fallon (@kpfallon) February 19, 2019
In his first tweet, Fallon wrote, "People in MAGA hats recognized and then beat and poured bleach on Jussie Smollett, calling him that "faggot" from Empire. Anyone who thinks supporting You Know Who isn't tantamount to providing artillery for weaponized bigotry needs to take a hard look in the mirror."
In a follow-up tweet he wrote: "Update after learning more: they wore ski masks, so as to cowardly not be recognized as they shouted 'this is MAGA country' and toed a rope around his neck like a noose."
With reports rolling in that indicate Smollett may have orchestrated the attack, it's not just media members who are having to backtrack. Presidential candidate and Senator Kamala Harris (D-CA) — who tweeted that the alleged attack was "an attempted modern day lynching" — was asked about the new developments while in New Hampshire.
She stated: "Okay. So I will say this about that. I think the facts are still unfolding. I'm very concerned about it obviously."
Have a tip we should know? tips@mediaite.com