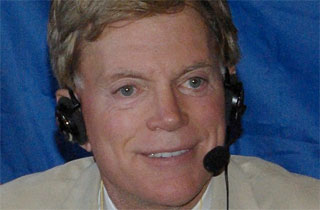 Though he initially supported House Majority Leader Steve Scalise (R-LA) when the latter was hit with a neo-Nazi scandal, David Duke, one of the most prominent white supremacist figures in America, hinted that he might run against Scalise for denouncing him.
Late last December, a story broke that Scalise, who was recently elected to the GOP leadership position, had (unknowingly?) given a speech before a white supremacist convention as a state representative. Worse, the group was founded by Duke, the former Grand Wizard of the Ku Klux Klan, who gained a reputation in Louisiana for his views on African-Americans and Jews.
Scalise quickly said that he regretted attending the convention and disavowed Duke, causing the former KKK leader to call him a "sellout" in return.
"Steve Scalise, let me tell you something, this is the way I view it now: I mean this guy is a sellout. I mean he's a sellout. He's not David. He used to say that he was David Duke of course without the baggage, whatever that means," Duke told Louisiana radio host Jim Engster of the Jim Engster Show.
Drawing parallels between the positions that got Scalise elected and his own — "The difference between myself and those guys is that I did not sellout" — Duke accused Scalise of abandoning the 60% of people in his district who elected him.
"I might have to run against Steve Scalise because you know, I really might," Duke said, though he admitted he hasn't registered to vote for years. "I mean, I'm definitely going to consider it because its so disgusting to me to see…he got elected on false pretenses."
Listen to the audio below:
[h/t BuzzFeed]
[Image via Wikimedia Commons]
—
>> Follow Tina Nguyen (@Tina_Nguyen) on Twitter
Have a tip we should know? tips@mediaite.com