Debbie Wasserman Schultz's IT Staffer Was Liquidating Multiple Properties Upon His Arrest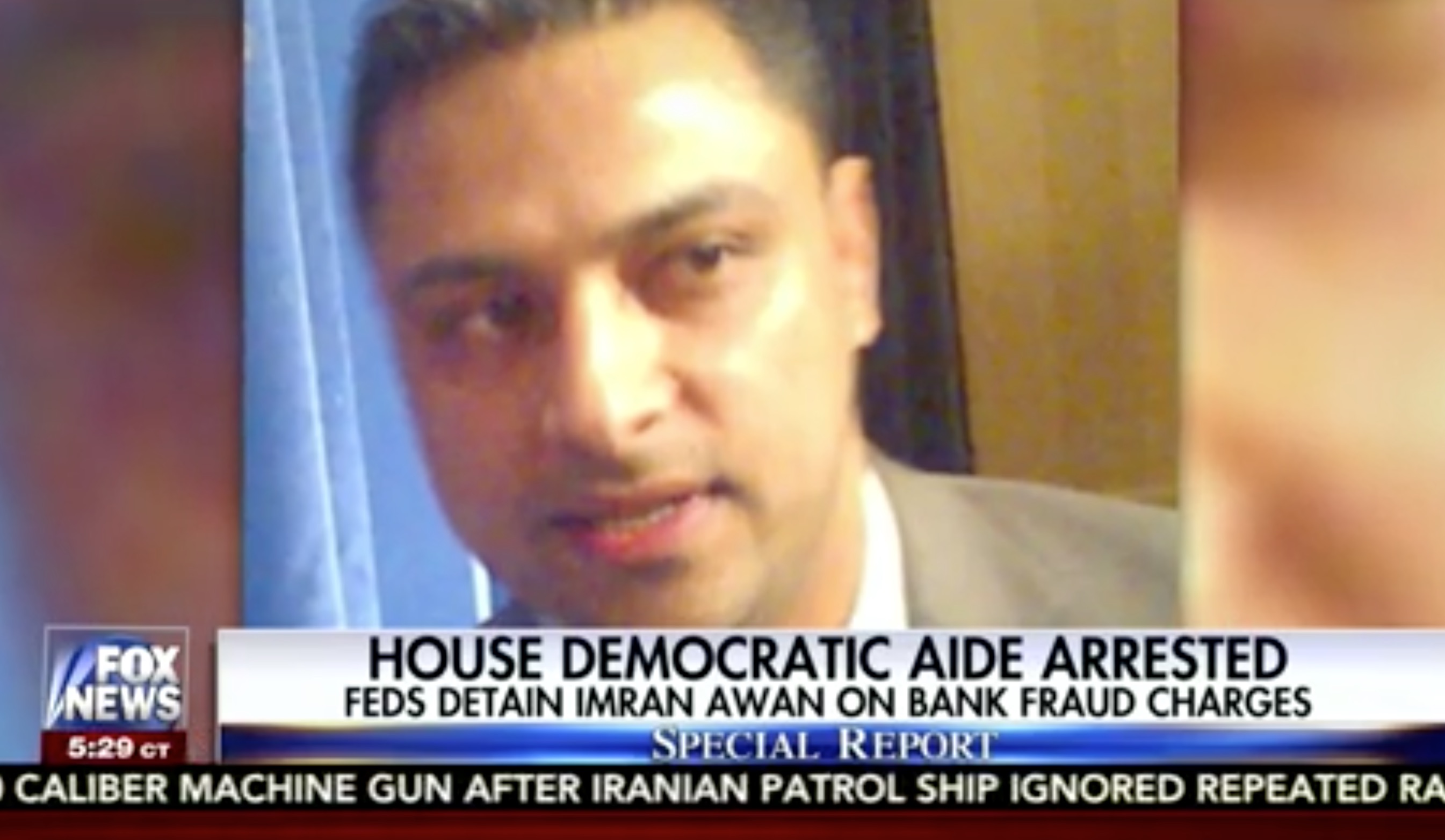 The House Democrat IT staffer who was arrested last week for bank fraud, was reportedly liquidating assets, even on the day of his arrest.
According to The Daily Caller, Imran Awan, the 37-year-old congressional aide who was caught trying to flee the country to Pakistan, and his wife accepted the offer of one home that had the asking price of $618,000 (the listing can be found here) and listed another property for $200,000 (that listing can be found here), both on July 24, the same day he was nabbed at Dulles International Airport by the FBI, U.S. Capitol Police, and Customs and Border Protection.
They had even more properties, per TDC:
On June 20, a third house his wife owned was "sold" to his brother-in-law for $360,000 (Sprayer St.). In November 2016, a fourth home his wife owned was "sold" to his brother Jamal for $620,000 (Linnett Hill Dr.). In both cases, the bank financed nearly all of the purchase.
This follows other strange activity, including wiring $300,000 to Pakistan and the FBI reportedly obtaining smashed hard drives from his property as part of an ongoing criminal investigation. He was also being suspected of double-billing House Democrats for his services. He had filed for bankruptcy back in 2012.
Awan began working as a congressional IT staffer over a decade ago and worked directly for former DNC chairwoman Debbie Wasserman Schultz. He, along with his wife Hina Awan, his two brothers and their wives, also began working for House Democrats, collectively made a reported $4 million over the years. His relatives were fired months ago under suspicion of storing data from their Democratic employers elsewhere, but Awan was still working for Wasserman Schultz up until the week of his arrest. His wife and their children had left the country for Pakistan after it became known that they were being investigated.
While Awan was released from jail, he is currently forced to wear a GPS monitor and follow a curfew. His preliminary hearing is set for August 21.
Have a tip we should know? tips@mediaite.com