Dem Majority Whip Clyburn Warns How Trump and His Family Are 'Greatest Threats to Democracy of My Lifetime'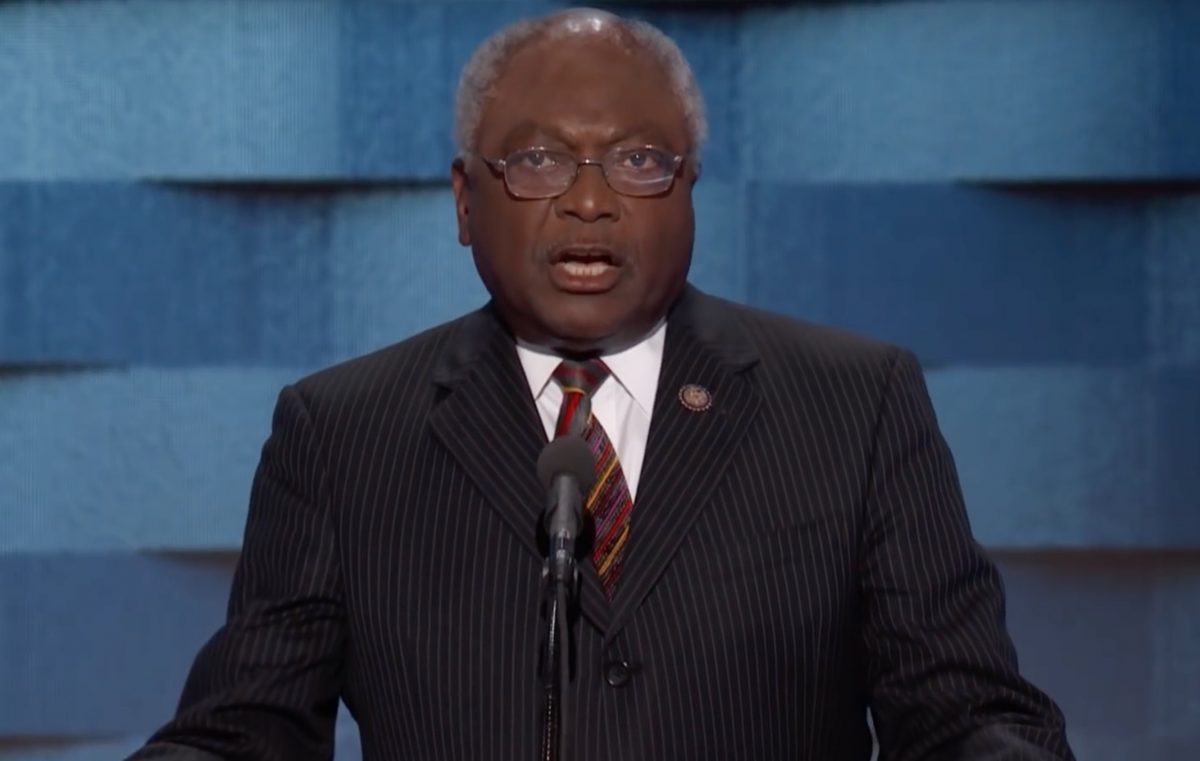 Rep. James Clyburn (D-SC) said during an interview with NBC News how President Donald Trump and his family is the one of the "the greatest threats to democracy of my lifetime" and how Congress needs to prepare to protect our democracy.
"Adolf Hitler was elected chancellor of Germany. And he went about the business of discrediting institutions to the point that people bought into" it," he told NBC News. "Nobody would have believed it now. But swastikas hung in churches throughout Germany. We had better be very careful."
Clyburn pointed to how Trump has continued his attacks against the late Sen. John McCain, the press, and Congress.
"We are asking for dire consequences. And I think it's time for the Congress — House and Senate — to grow spines, and do what is necessary to protect this democracy. This man and his family are the greatest threats to democracy of my lifetime," he said, adding how the House committees investigating Trump should be allowed to work to find out if impeaching him is the correct course of action.
"I think all of us know that impeachment is a political concept. And if the committees do their work properly they will be able to bring the public along with them. They will be able to set the tone for impeachment if that is deserved," Clyburn explained.
This is not the first time Clyburn has brought up Nazi Germany when talking about Trump.
"How do you see the State of the Union under President Trump?" CNN's Don Lemon asked Clyburn in January 2018.
"Troubling," Clyburn replied. "I can only equate one period of time with what we are experiencing now, and that is what was going on in Germany around 1934 right after the 1932 elections when Adolf Hitler was elected chancellor."
[image via screengrab]
Have a tip we should know? [email protected]