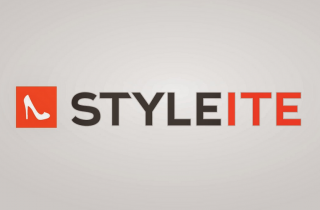 Accusing a writer of plagiarism is serious stuff. Major repercussions ​can ensue, careers may even be cut short. In the journalistic justice system it's probably something akin to second degree murder (first degree being when a story is made up out of whole cloth).
So I want to be careful how I characterize this but here are the basics: My style and fashion site Styleite.com published a not so groundbreaking piece entitled "Watch ​W​hat ​H​appens ​W​hen Rihanna has the ​M​unchies." Beloved writer Ashley Hoffman summarized a home video of the pop star shopping at a Duane Reade thusly:
"She had cravings consistent with late night partying so she selected Cheetos, Apple Jacks Cereal-in-a-Cup, and other reasonable items. The videographer and "friend" documenting the whole trip made fun of Rihanna for buying one too many snacks. Luckily, Melissa was quick to shut that noise down. Friends don't let other friends short each other on the snacks. Excellent work Melissa, and excellent Beetlejuice pants.

Watch Rihanna with the munchies below. You'll even get to see her belt out "Don't Want To Miss a Thing," by Aerosmith.
A few hours later a site called FirstWeFeast.com, which was apparently awarded a prestigious James Beard award, published a similar story entitled: "Rihanna Has The Munchies, Goes to Duan​e Reade and Buys All of The Chips." ​​Erin Mosbaugh wrote:
RiRi recently hit up a Duane Reade with Melissa Forde to satiate her Munchies with Cheetos, Pringles, Apple Jacks Cereal-in-a-Cup, and other reasonable stoner grub….Forde, who's donning a sweet pair of Beetlejuice pants, defends RiRi and tells the camerawoman that there is no such thing as too many snacks, and that she needs to "stop judging her." On the way home, Rihanna belts out "Don't Want To Miss a Thing" by Aerosmith.
Ashley felt the language was too close for her comfort and reached out to me to complain. To their credit, FirstWeFeast provided a hat-tip to Styleite (which was misspelled, but that "shite" happens).
I initially reached out to the site's ​e​ditor Chris Schonberger and requested that​​ t​hey​ at least change certain words to avoid the scent of plagiarism.
​No response. ​
The next day, we informed him that I would be writing a post about it and requested comment and received the following:
My apologies for the slow response to Dan. Nick (his brother and the site's founder) and I are currently out of the office due to an unexpected family emergency, but we take this very seriously and will look into the posts as soon as possible, as well as make the necessary corrections at the earliest possible convenience.

Thanks for your patience. We can assure you that this will be addressed ASAP.

Chris​"
The fact that it took ​the​ editor 24 hours to respond to an allegation of plagiarism is ​disappointing. But then he followed up later in the day informing us he would only be correcting the spelling of our site's name. Snap.
​Sure, one could argue that both were simply summarizing a quick video. But in a short piece like this it should matter that almost all of the key descriptive phrases including "beetlejuice pants" ​and the all important "munchies" ​were identical.
Some ​could​ say that plagiarism rules that ​apply to ​a prominent political writer should not apply with equal force to an innocuous summary of a Rihanna video. I don't buy it. Ashley has as much a right to own her words as does a political writer or historian.
I remember back in the early days of Mediaite when a writer did something like what Mosbaugh ​may have done here: Our writer cut and pasted a story ​that he intended to rewrite, then went to lunch and forgot to change ​many of the ​words before he published. Our case was ​a bit ​more egregious, but we were all horrified, including the writer who even offered to resign. We offered a big apology and inserted prominent link​s​ to the site whose story he had inadvertently pilfered. Mistakes happen but when they do we have to take our licks.
I will leave it to the journalism wonks to weigh in below but I would think that ​certainly sh​ould have been the case here as well. I imagine Mr. Beard would not be particularly proud of this sort of conduct being celebrated in his name.
— —
Have a tip we should know? tips@mediaite.com