Did President Obama Take a Subtle Shot at Trump to Welcome a Syrian Refugee?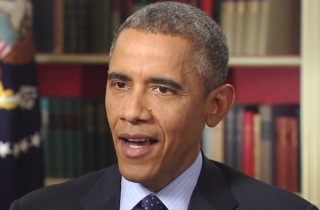 By now, it is hardly a secret that between anti-immigration rhetoric and calls to ban foreign Muslims from the U.S., Donald Trump would not welcome Syrians who are trying to flee their war-torn homeland. Many of President Obama's disagreements with the GOP frontrunner have been thinly-veiled in the past, and he may have taken a subtle jab at a popular Trump catchphrase with a message on Facebook.
A recent thread from "Humans of New York" focused on the life of a displaced Syrian scientist living with his surviving family in Istanbul, Turkey. His story about the bombing of his home has attracted considerable engagement from users on the site, according to the Washington Post, and he finished his story by announcing he was approved for relocation to Michigan.
"I still think I have a chance to make a difference in the world," the unnamed man says. "I have several inventions that I'm hoping to patent once I get to America. I just hope that it's safe and that it's a place where they respect science. I just want to get back to work."
This story eventually attracted the president's attention; he wrote a heartwarming and sympathetic message to the man using the official Presidential Facebook page. While no explicit mention was given to Trump, it may or may not be a coincidence that a take on the "Make America Great Again" campaign slogan was used as Obama told the man, "you're part of what makes America great."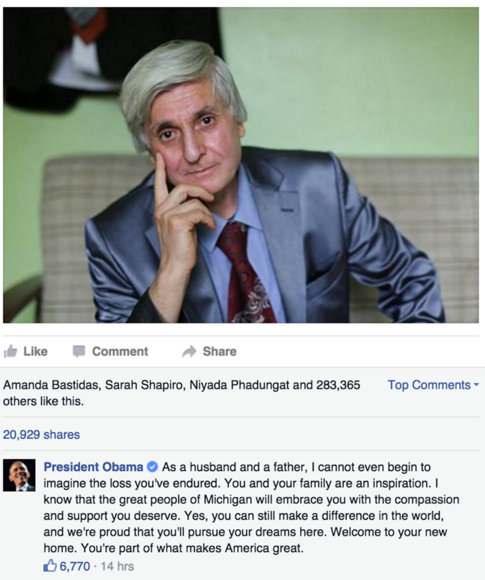 [images via screengrab]
Have a tip we should know? tips@mediaite.com